Who does not know those American graduation hats? They are traditionally worn at the ceremony after successfully completing a degree or doctorate. Black and consisting of a flat, square board of stiff material to which a tassel is attached in the centre, these graduation hats are also known as mortarboards. Worn festively together with a black graduation gown, the young, proud, and happy students go forward one by one to receive their certificate. This could be a scene from a typical American movie, couldn't it? This is how many people imagine the completion of a doctoral thesis. And to be honest, I also believed this at the beginning of my studies. However, anyone who has ever been to a doctoral thesis defence in Germany will have been quite astonished.
After passing the defence, the doctoral candidates are greeted joyfully by their fellow doctoral students, friends, and colleagues and, of course, receive a graduation hat as a sign of their new doctoral dignity. But not a usual one – a lovingly, colourful, self-made hat! Besides the classic basic body, these hats are often very expressive, with lots of little decorations, photos and details that are related with the doctoral student's work, interests, or character. They reflect the many events, efforts, and special moments one goes through during a doctoral thesis.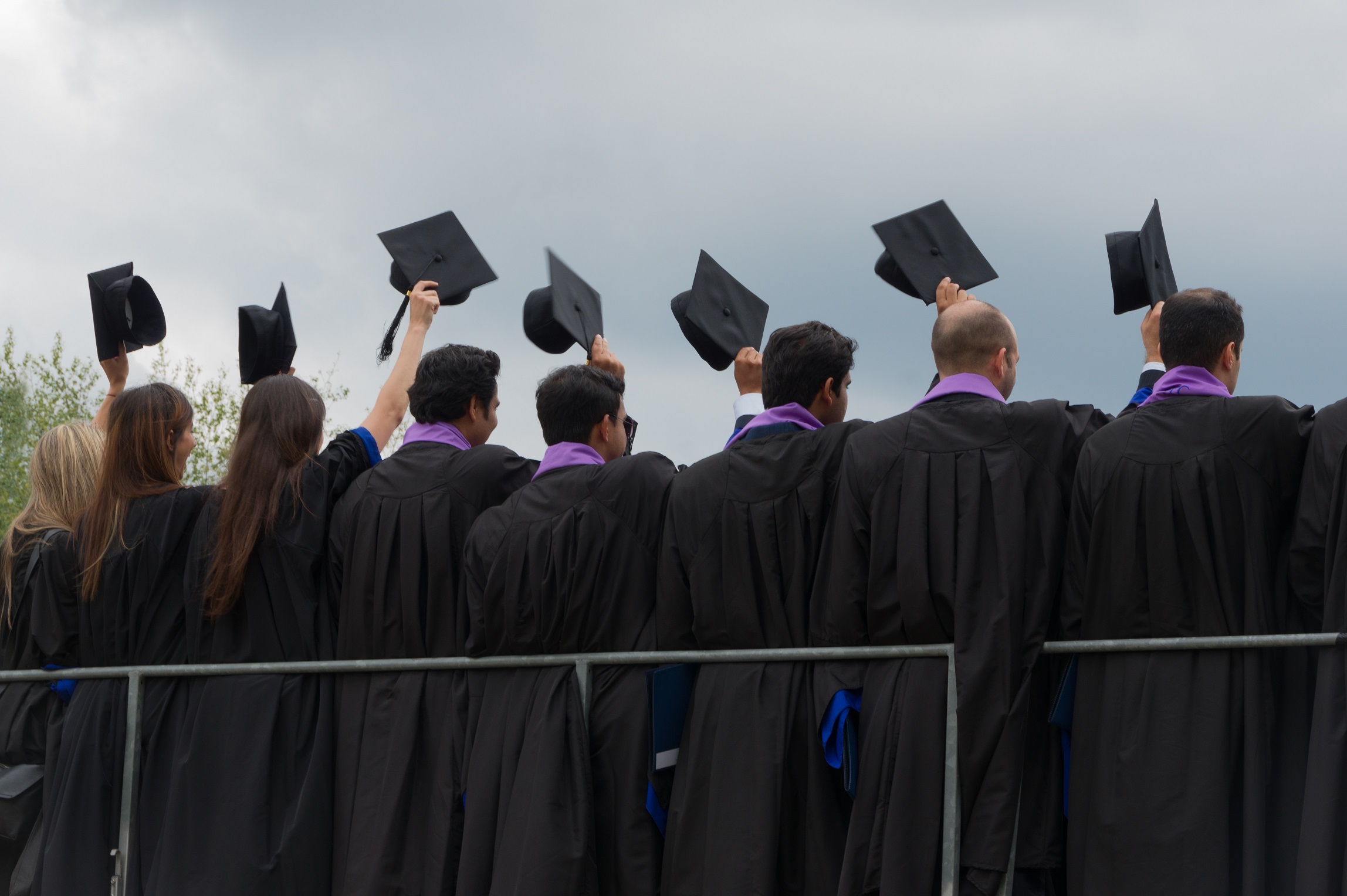 Personally, I find the fact that these graduation hats are self-made very moving. The often-fancy decorations and design take a lot of time and effort, as I can report from my own experience. But it is precisely this that reflects the appreciation and deep connection and makes these graduation hats a unique, very meaningful memory. Quite a few graduates are reluctant to take off their hats, even though it is not uncommon for the many attachments to make the hat heavy and uncomfortable.
Who needs a classic graduation hat when you can get a personalised piece of art? I hope, therefore, that this German tradition will continue. Perhaps then I too will have the honour of receiving such a hat at the end of my doctorate. Until then, I will happily continue to craft graduate hats for my fellow doctoral students!
Do you know other traditions around the doctoral graduation, such as getting a sword in Finland or a doctoral ring in Sweden? I would be happy to learn about them.
Cheers,
Helene