"Hola" and Hello from Vigo, Spain. I'm Fabian and I'm the sole member of this year's team in Spain.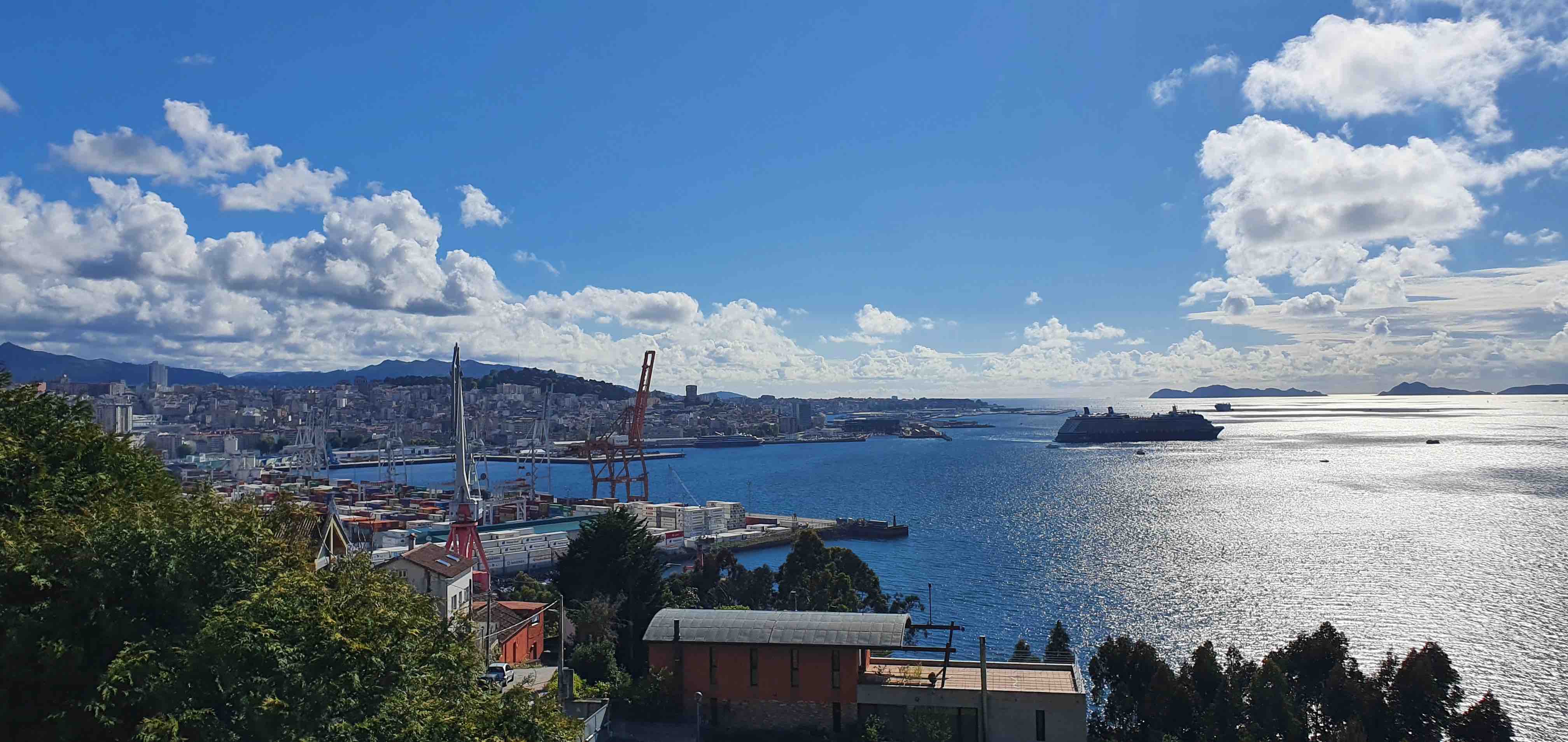 Saapuminen. Llegar. Koma. Chegando. Tiba. 到着. Ankommen.
All these words above just mean one thing: Arrival – in a new place, a new country. Managing this task alone is difficult and nerve-wracking especially in the beginning. But since we are part of the GAME 2022 project, we not only have to face this challenge to reach our new "home" for the next six months, but also for achieving scientific results from our project.
All seven German participants have either already reached their destinations or they are preparing for the journey right now. The experiments of this year's GAME project will take place in Finland, Spain, Japan, Malaysia, Cabo Verde, Chile and, for the first time, in Iceland. As last year, we are 12 students altogether, who come from all of the named countries. However, for three of the sites the team concept could not be realized: In Iceland and here in Vigo, unfortunately, no local partner student could be found for Melanie and me. In Malaysia, Song must work on his own for probably the next one or two months due to a delay in Jannis' arrival. This means, we three must prepare and arrange our experiments alone – what may seem like a big challenge. However, as I have experienced the first two weeks at the IIM-CSIS (Instituto de Investigacións Mariñas- Consejo Superior de Investigaciones Científicas) in Vigo, Spain, there are a lot of people here who are eager to help me with accomplishing my experiment and with achieving results.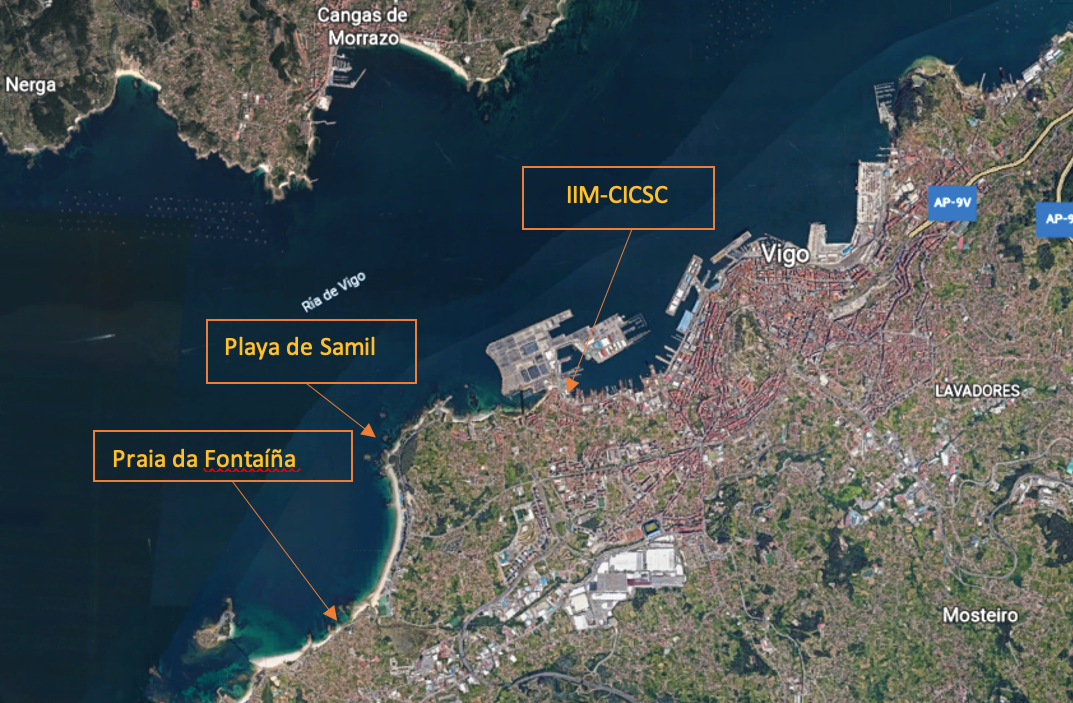 The Institute of Marine Research (IIM-CSIC) is one of the most important marine research centres in Spain. Located directly on the Atlantic Ocean, it is closely linked to the sea, just like the city of Vigo. At IIM-CSIC, research is carried out to increase our knowledge of the ocean and to better understand its physical properties, but also food that we get from the sea, the processes involved and the system as a whole.
The IIM is part of the Spanish Research Council (CSIC) and is committed to promote interdisciplinarity to contribute to the UN Sustainable Development Goals.
In GAME 2022, just like last year, we are investigating the influence of artificial light at night (ALAN) in regard to the activity of benthic grazers such as sea urchins and snails. This year, however, we are researching the influence of ALAN on the filtration rate and the activity of benthic filter feeders. In the preparatory course in March, we decided to study bivalves of the family Mytilidae, since they can be found at all experimental sites and are important ecosystem engineers.
Vigo is the largest city in the region of Galicia in northwestern Spain and is located directly at the Atlantic Ocean. It is a city of about 300,000 inhabitants, who are particularly specialized in fishing and the production of seafood. Vigo has one of the largest ports in Spain and is the world's most important supplier of seafood products. Perhaps for this reason, the European Fisheries Control Agency is located here in Vigo. The area around Vigo is characterized by mountains and beautiful bays and is probably best known for the many pilgrims to Santiago. The Cies Islands are in front of Vigo and they are known for having the most beautiful beaches in Europe.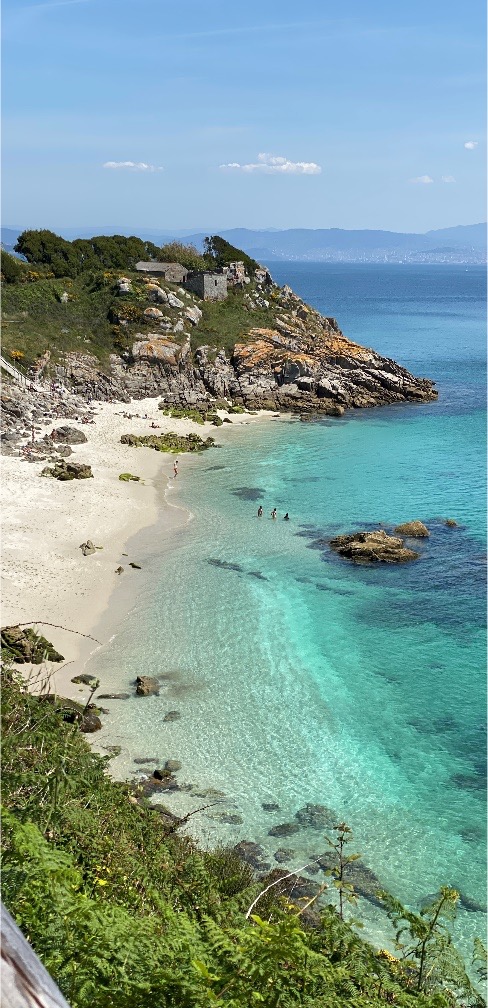 Since I arrived here about one month ago, I have just seen a small part of all the beauty Vigo seems to offer. When I arrived, I was stunned and honestly a bit shocked that there really is not much English is spoken here. Unfortunately, I have no knowledge of Spanish and this fact hit me pretty hard in the first few days. Also, the fact that I do not have a partner of the same age to ask my questions and to sit down with in a cafe put a damper on my first days. To be honest, I was not convinced by Vigo during the first week.
However, when I entered the IIM-CSIC (for the first time after Easter, I was greeted by the gatekeeper with a smile and a sentence in broken English "Jose will be here in a few minutes". Then I was welcomed by the dedicated and very friendly professor Jose Babarro (a mussel expert) and was brought to a more or less already equipped laboratory – that was the moment when I started to look forward to do this project and my master thesis here.
I am lucky that even though I am alone here, I do not have much difficulties with setting up my experiment, since the Gamies from last year, Svea and Abel, had a very similar experimental setup, so everything was already available at my location. The working group around Jose Babarro is already very experienced with mussels. Therefore, the lab is very well equipped for my purposes this year. From an already existing microalgae culture to direct seawater pipes and a lot of expertise, I am looking forward to the upcoming experiments. This will reduce my workload, because I do not have to change the water every day and food will be provided. Furthermore, if I have any questions or problems, I can always contact Jose or the technical assistants – and, you know, even if there is the language barrier after all, what were all those modern simultaneous translators for cell phones developed for anyway?
The only thing I am missing now for starting my work is unfortunately: the mussels (Mytilus galloprovencialis). Since we have decided in the preparation course in March to take exclusively mussels from the subtidal, I am facing a problem. I have unfortunately not yet found a suitable place. Mussels are easy to find in the intertidal, but in the subtidal there are only macroalgae or armies of sea urchins. However, it looks like I can get suitable mussels from a farm nearby. Hence, I hope to received suitable mussel in the next few days to start my pilot studies. The first thing I need to check is: If red light influences the activity of the mussels. I needed this because red light is required for taking pictures of the mussels at night. Furthermore, I want to analyze the natural biorhythm of the mussels to determine the best time of the day for measuring their filtration capacity.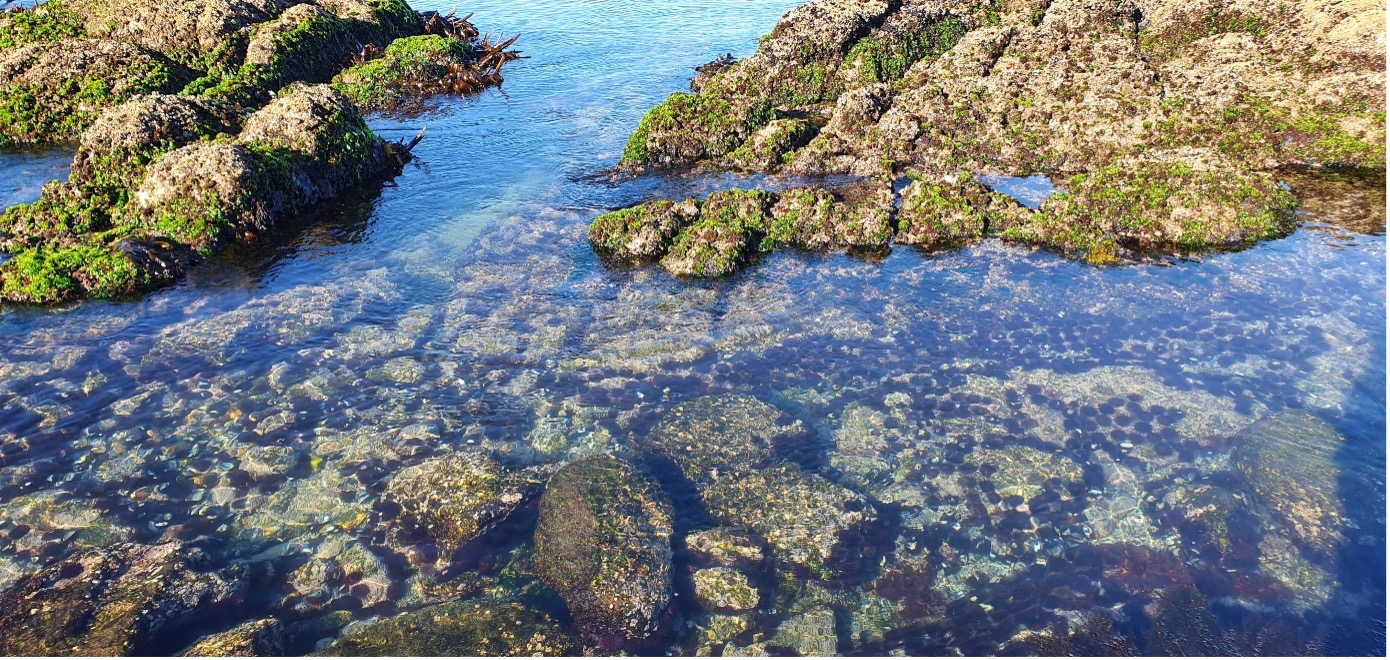 After all, I also just bought a surfboard and got to know three Spanish students who would like to exchange ideas in English and teach me basics in Spanish. Furthermore, in my shared flat, I met a nice Indian guy and slowly Vigo feels like a place where you know your way around and feel comfortable.