On Monday, October 28, we finally were able to board RV METEOR. She will be our home for the next good three weeks.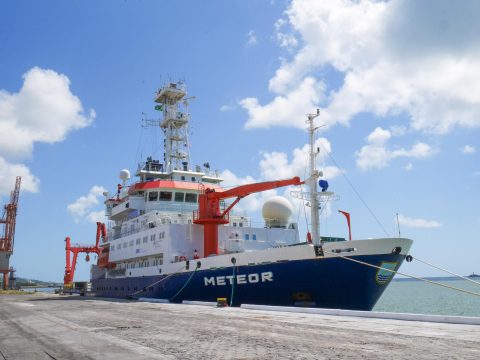 From the oceanographic seminar at the university we were transported by bus to the port of Recife.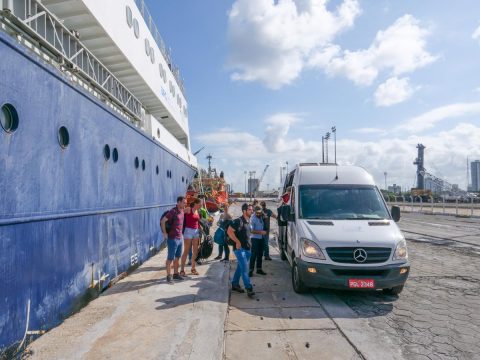 From the bus we walk over the gangway on to the ship and are greeted by the METEOR crew.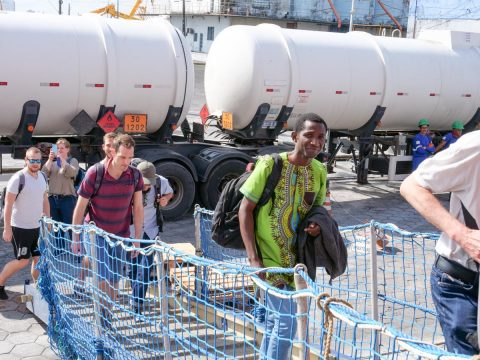 Once on board we need to hand our passports to the officers and receive the keys to our cabins.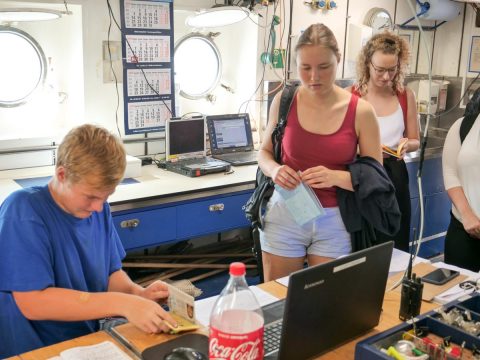 And for those of us who have been on METEOR before we meet old friends from the crew.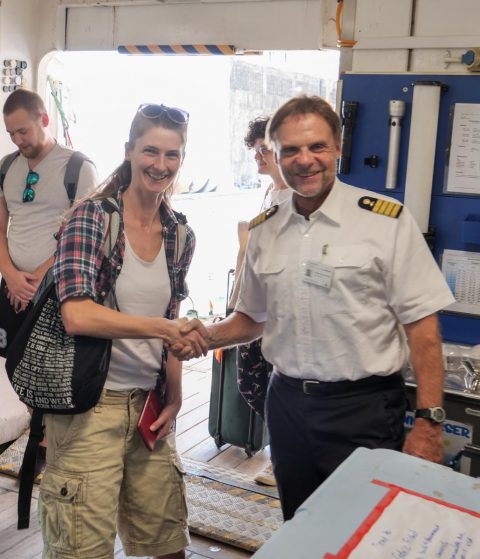 All are very excited and happy to finally be on board METEOR. What will the future bring? Will I become sea-sick? Will we get exciting new data? Are all the moorings still in place?