After sampling for 2 days in the Skagerrak, we arrived on a sunny day in the city of Gothenberg through a fjord dotted with rocky outcrops and picturesque lighthouses. Gothenberg is the second biggest city in Sweden, home of Göteberg University and an eclectic mix of historical and modern buildings. Although our first evening was mostly taken up by counting our prolific zooplankton samples, we also found time to enjoy the sun set over the harbour.
The next day set out to visit the Sven Lovén Centre for Marine Infrastructure in Kristineberg. The drive there provided beautiful scenery with stereotypical red swedish houses and stunning fjords.
Upon arrival we had a guided tour from Michael Klages, where we learned of the impressive infrastructure at the station, and the many opportunities to  carry out research there.  The station has the unique advatage of  easy access to both shallow and deep water, with depths of 300m just a 15 minute boat ride away.  Every research discipline is catered for, from ROV testing to physiological experiments and scientific diving. We were fascinated by the collections of marine organisms in their climate chambers, and the huge variety of research carried out here. During an exchange with the scientists there, our cruise leader Dr Javid was particularly interested to learn of the photo chamber constructed at the station to allow the typically fragile jelly fish samples to be photographed for later counting.
After enjoying lunch with a beautiful view over the fjord, we had time to explore the area surrounding the institute. We took advantage of the sunshine and walked along the cliff tops to a hidden cove just 15 minutes away from the institute.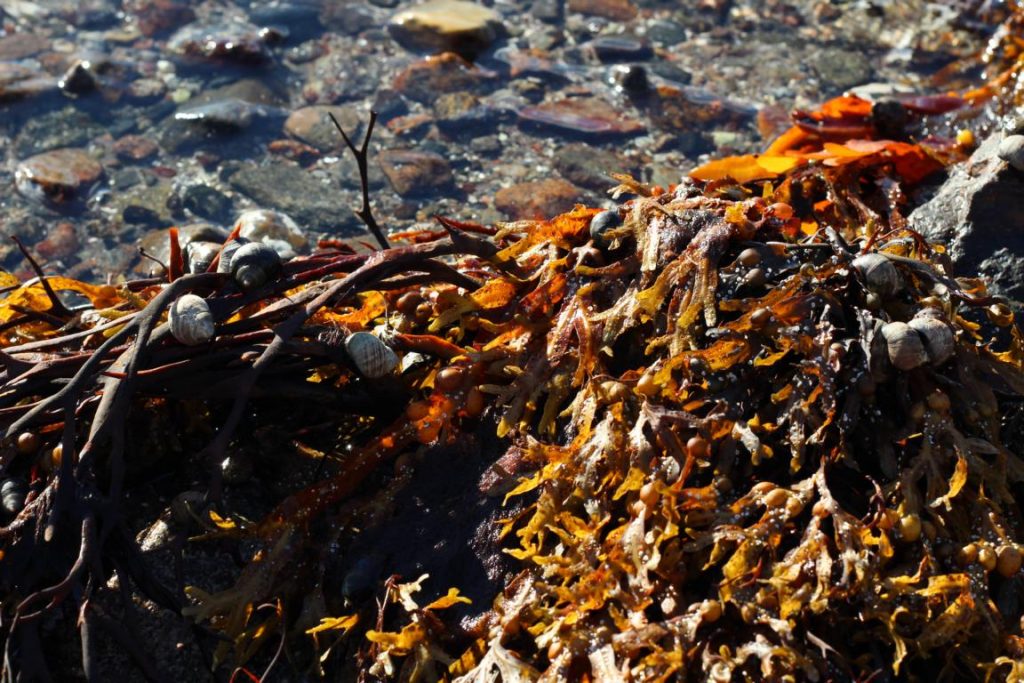 There, in typical marine biologist style, we were engrossed in the huge biodiversity visible in the rocky pools and crystal clear water. From shy hermit crabs to colourful seastars, we had great fun looking at all the different species.
All in all a great day!
Blog by Helena Hager and Isabelle Grieveson