Greetings! Team Tassie here dropping in to say "Good day!" We'd first like to introduce ourselves – our names are Maria and Vincent. Maria is a German student currently enrolled at the University of Kiel, doing her Master's degree in Environmental Management. She has previously completed a Bachelor's degree in Environmental Sciences at the University of Lueneburg. Vincent is a Malaysian who has been living abroad in Australia for almost six years. He graduated with a Bachelor of Marine Science a couple years ago, and is now doing an Honours program with the Institute of Marine and Antarctic Studies (IMAS) at the University of Tasmania (UTAS), Hobart, Tasmania.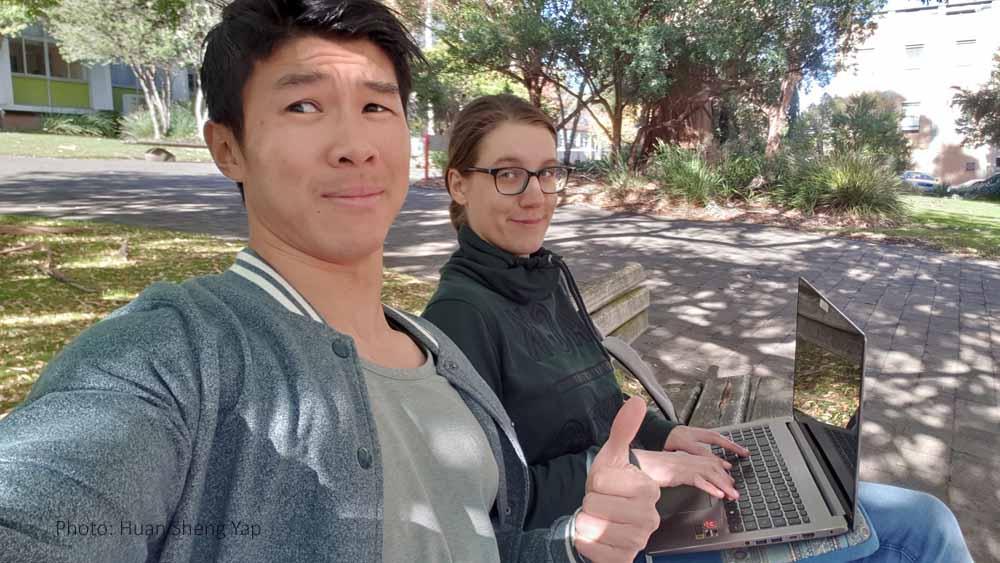 After four weeks of comprehensive discussion and planning for the project in Kiel, and many hours of flight later, we both arrived in Tasmania in the first week of April. The trip was a long one and upon arrival, we took some time off recovering from the jetlag. Meanwhile, Maria settled in quite comfortably in a suburb known as Sandy Bay, which is rather close to the UTAS Hobart campus, and has started getting familiarised with her new surroundings (Vincent helped a little in regard to that of course…).
In the second week, we met with our three supervisors, Prof Catriona Hurd, Dr Jeffrey Wright and Assoc Prof Zanna Chase in the IMAS building, which is located at Hobart's waterfront. We presented them our GAME plan derived from the in-depth, energetic debates and conversations that occurred during our time in Kiel. They found our approach interesting and provided some very useful feedback. For example, they suggested to use more than one species of filter feeders in our pilot study to determine which one is the best for the main experiment – which one would have no trouble forming byssus to attach on to the inner wall of the plastic bottle, have a more uniform size range, show a greater size effect in a short period, etc. Furthermore, they recommended to randomly stagger the start (and the end) of the experiment across all 70 experimental units within a week's time (12 units per day for 6 days for instance). As we will need to measure respiration and filtration rates of each and every unit at the beginning and at the end, this will help optimize workload per day as well as maintain similar exposure time across all units. We also managed to confirm that we could in fact run our experiment in the IMAS Hobart building, as there were previously two main issues that made the place not suitable. There was no running seawater (only a limited tank supply available), as well as lack of space in the building. However, once we clarified everything, both concerns were resolved as the total amount of seawater required across the entire experiment is much less than expected (approximately 2500 l) and that is manageable from the tank, which we were extremely delighted about. However, the labs that are meant for us will only become available in two weeks' time. Thus, we were not able to do any actual set-up for the experiment by now. In the meantime, we made several trips to the waste management and recycling centre located south of Hobart to collect our experimental units – 1.5 l PET water bottles. We also tried to do a very simplistic set-up in Vincent's place to have an idea of how we would run the experiment.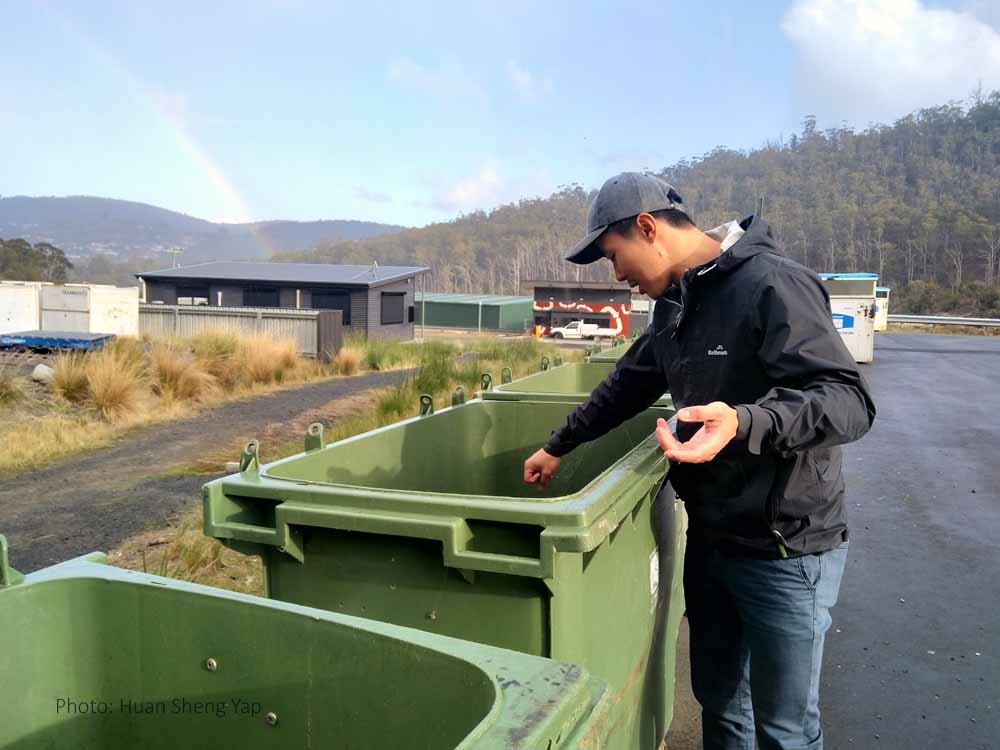 The following week was Easter and we both had agreed to take it off as Vincent had planned a trip to Melbourne to visit his partner. Thus, instead of working in the lab right away, we had ourselves a little break and Maria also did a bit of exploring herself, making use of the warmer days before winter sets in. Afterall, Tasmania is a beautiful state and there are lots to see and do. We managed a day trip together to one of the nineteen national parks in Tasmania – Freycinet National Park and hiked up 454 metres to view one of the world's top remote beaches – Wineglass Bay! It was a pretty tiring hike but we mostly enjoyed each other's company and the sun was out, so it was all good. We also squeezed in a little detour to visit a wildlife sanctuary in Bicheno to gaze upon little furry animals, mainly marsupials like kangaroos, wallabies, pademelons, wombats and a couple of Tasmanian devils – it was a pretty good day after all.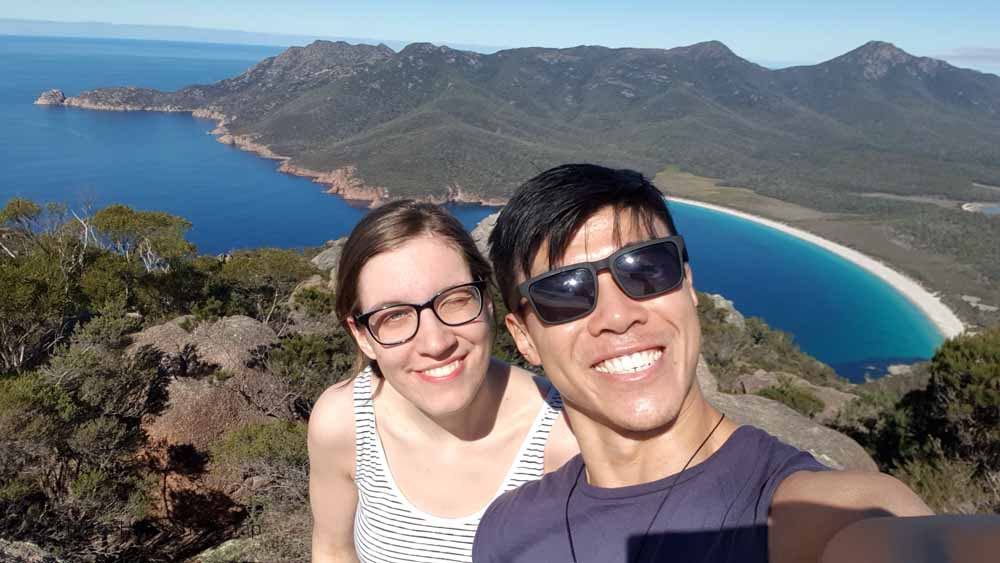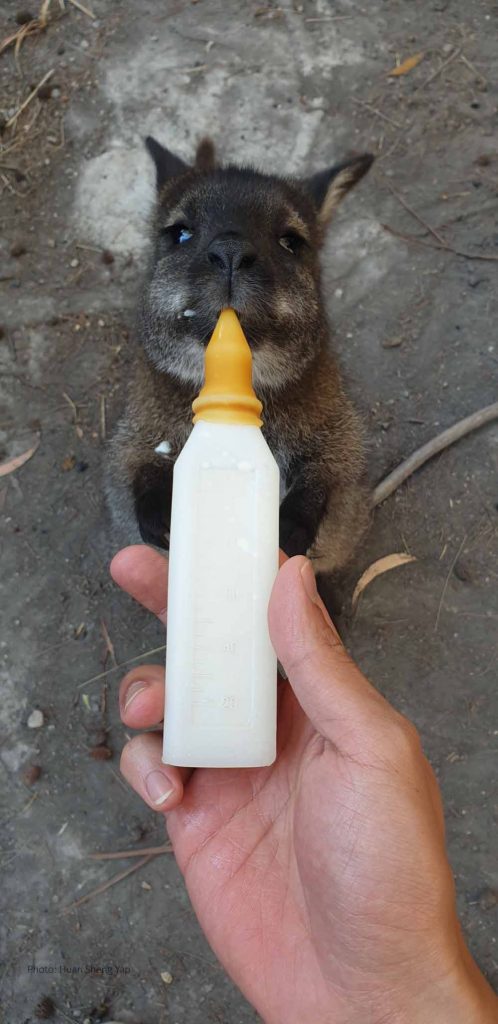 We told ourselves that we would rest up well for that week and jump straight into it when Vincent gets back, and we did! The lab was finally free for us to use in the fourth week and we started off by clearing it out and cleaning, followed by assembling the shelves for our water bottles, and then actually setting up. We also went shopping for some of the main items needed, including large plastic containers, aeration tubes, drawing-up needles (cannulas), irrigation adaptors, and tube connectors.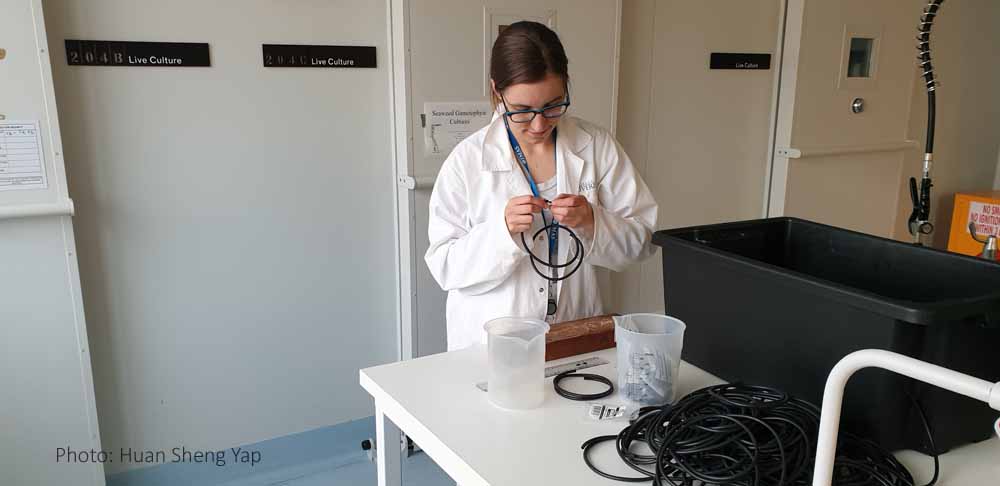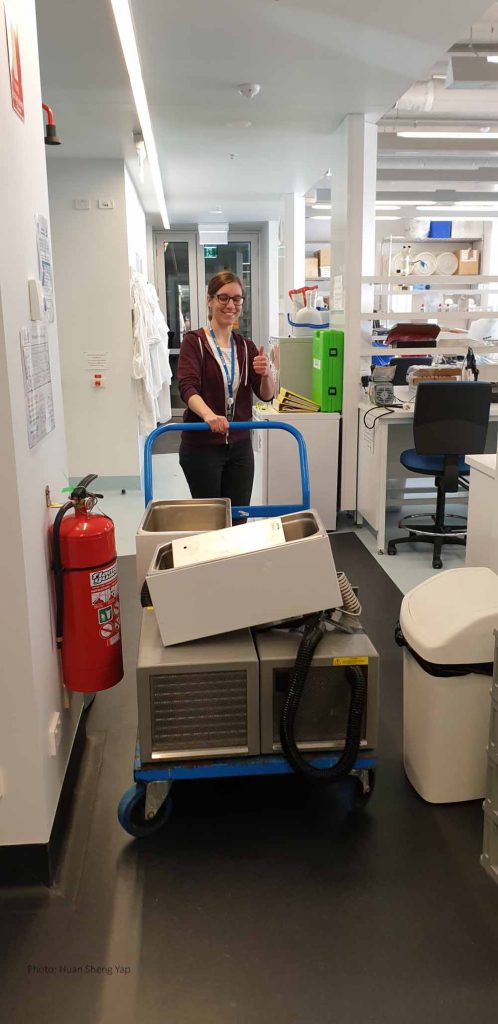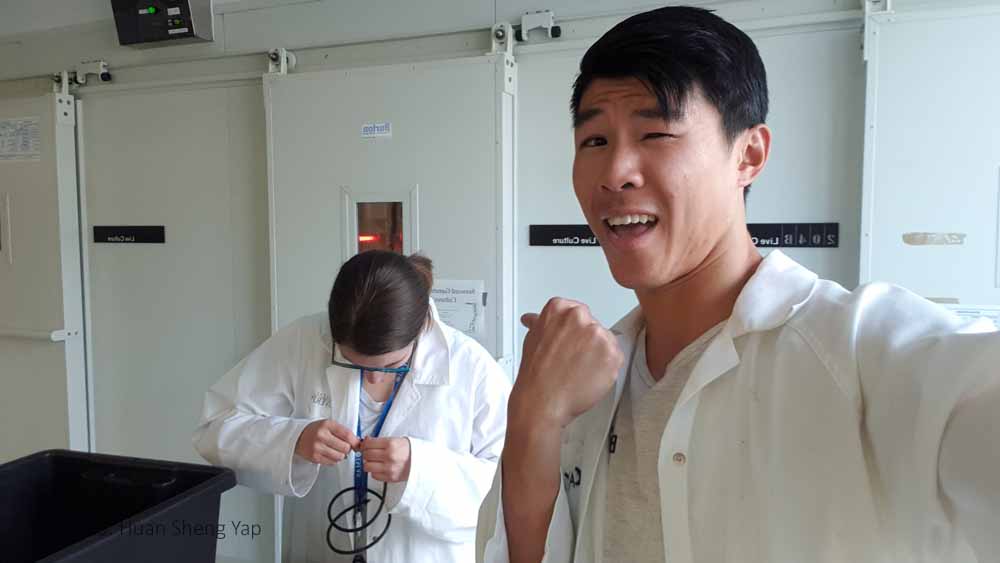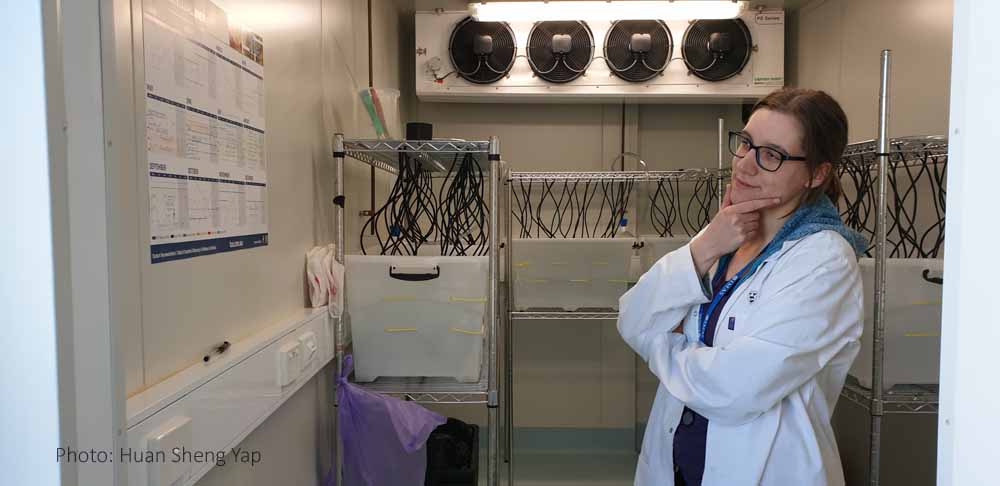 Having fallen a little bit behind due to Easter holidays as well as being delayed by the lab availability, we are eager to get going and make things happen! However, we are afraid this is all you will hear from us for now, but stay tuned as there will be updates from the other GAME teams coming soon!
TEAM TASSIE SIGNING OUT !!
Maria and Vincent