Für eine deutsche Übersetzung bitte fleißig durch scrollen.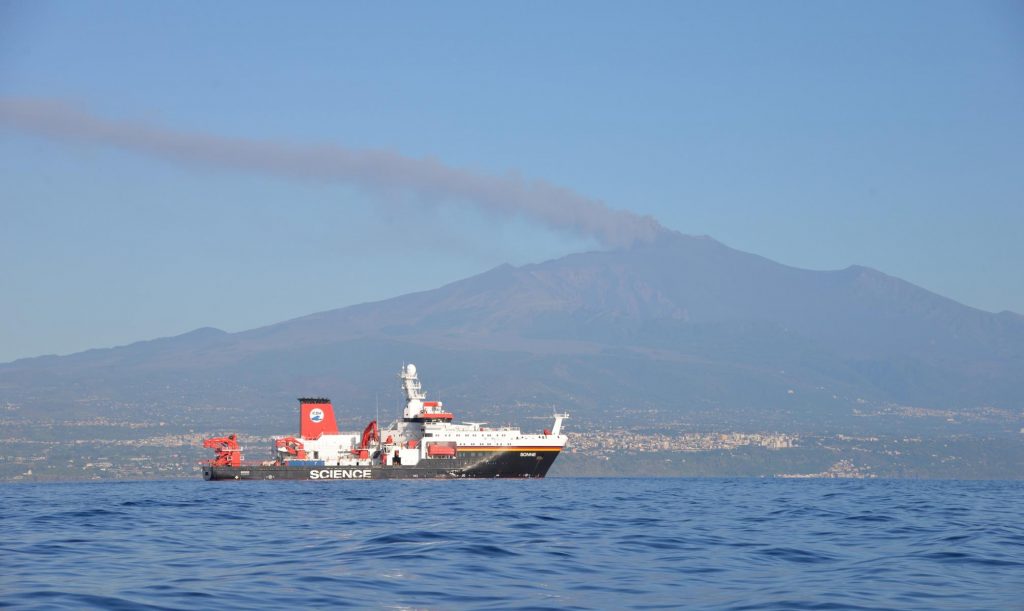 We barely got used to the dramatic background scenery of a fuming volcano when the time to move on had already come. After all, it is not easy to get bored on a research vessel like the RV Sonne.
Nonetheless, the time off the Sicilian coast was well spent! We successfully deployed six geodetic stations and were able to get roughly 120 km² of bathymetric data of which 40 are high resolution, finest quality, my dear.
And to give you a better idea of how the days flew by we picked a few shots (and a few more are further down within the German translation):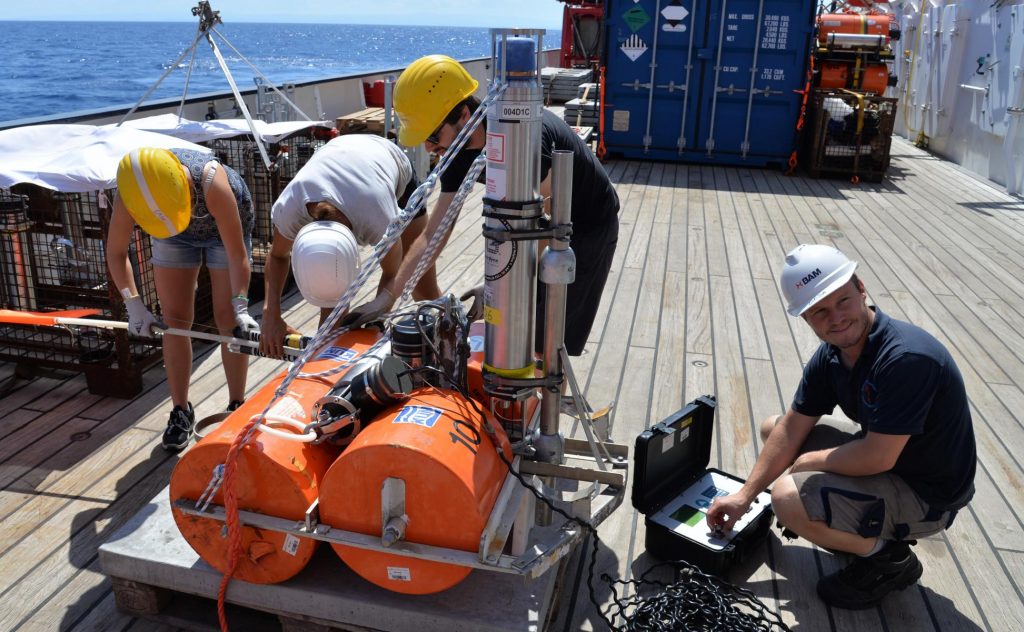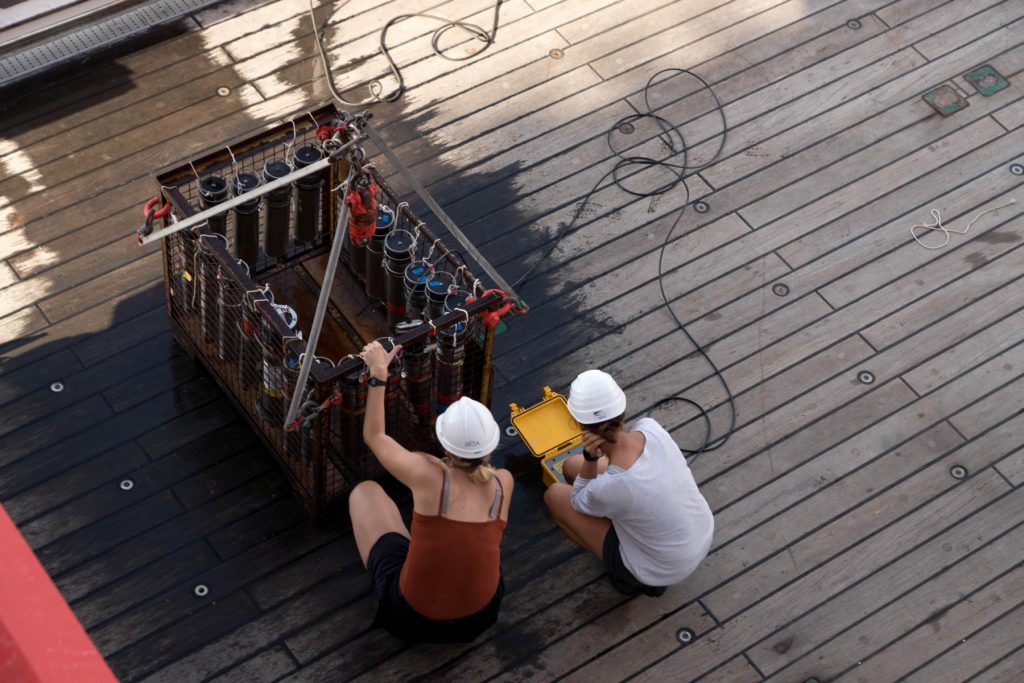 As you can see, we had some very productive, exciting and successful days with the most amazing scenery. Who wouldn't look forward to stopping bye once more on the way home? We sure do!
But slow down them seahorses – for now we are preparing for some work-intensive days off the Maltese coast in which we want to collect new data for the SMART-project.
And boom – hardly ten hours later we find ourselves off coast of Malta, ready to get working for the OMAX expedition!
Hence, the upcoming entries will look at the different methods in more detail in order to give you a good impression of the work and science that is conducted. So folks, get excited for heaps of expert-talk, scientific anecdotes and catching insights into the measuring methods aboard RV Sonne while we are looking for geo-treasures on the bottom of the Med!
Current Position: 35° 00,359′ N 014°33,277′ E
Authors and photography: Johanna Klein, Thore Sager, Helene Hilbert and Anina-Kaja Hinz
---
Kaum hat man sich daran gewöhnt, einen rauchenden Vulkan in der Landschaft zu sehen, schon geht es weiter. Es soll ja schließlich auch nicht langweilig werden an Bord der FS Sonne.
Dennoch hat sich die Zeit für uns vor Ort sehr gelohnt – es wurden sechs Geodäsiestationen erfolgreich abgesetzt und knapp 120 km² Meeresboden mit Bathymetrie erfasst, wovon knapp 40 km² hoch aufgelöstes Bildmaterial ergaben – und da reden wir von feinster Sahne, meine Lieben.
Um euch eine ungefähre Vorstellung von den letzten Tagen zu geben, haben wir mal ein kleines Sammelsurium an Fotos für euch zusammengestellt: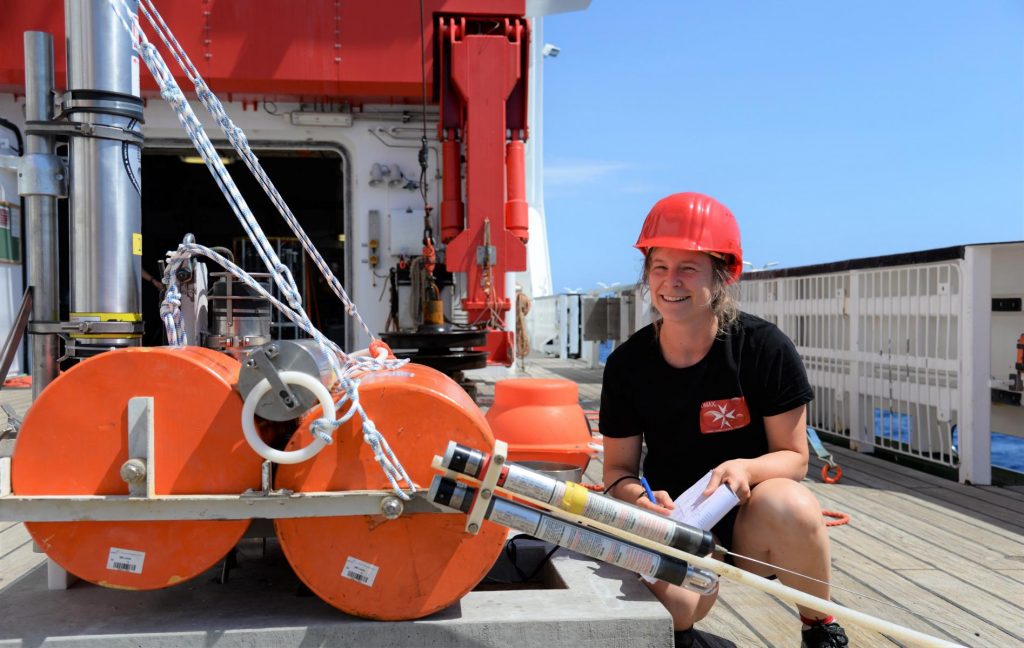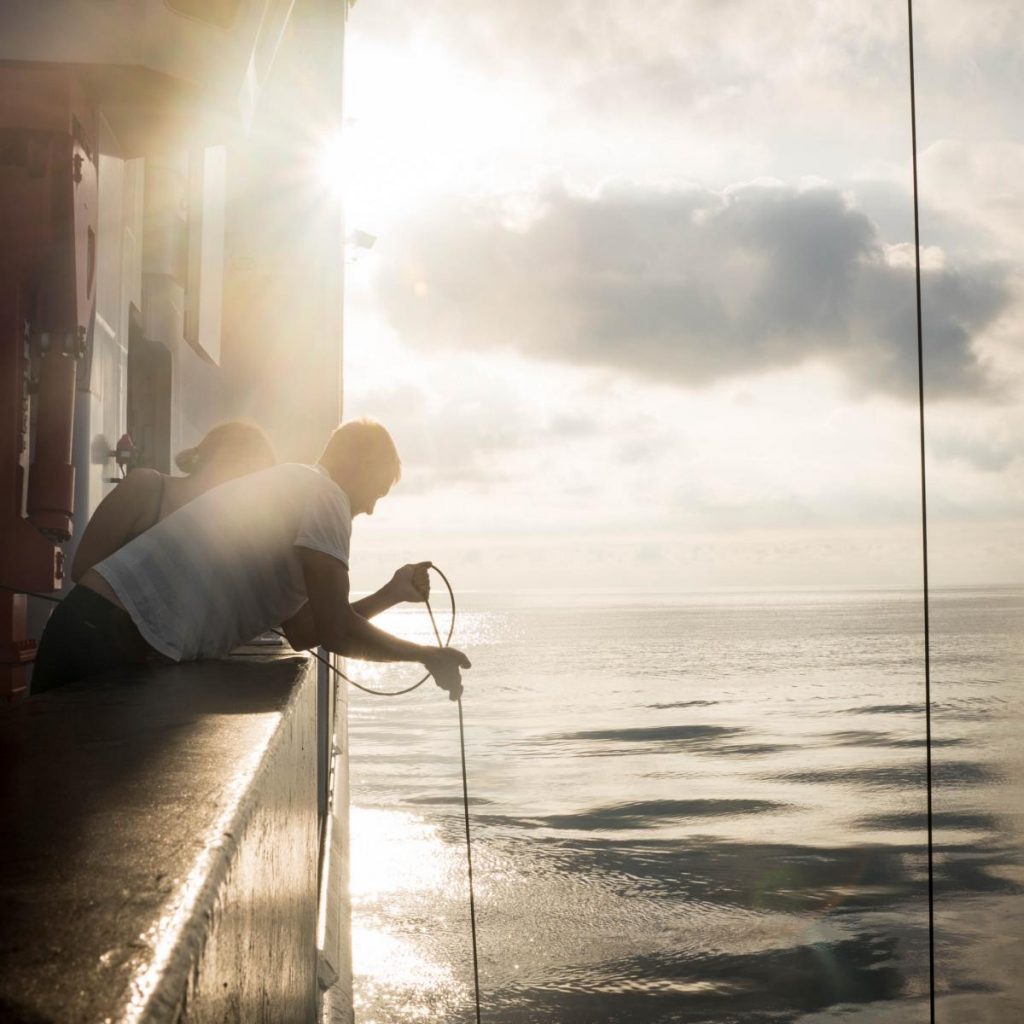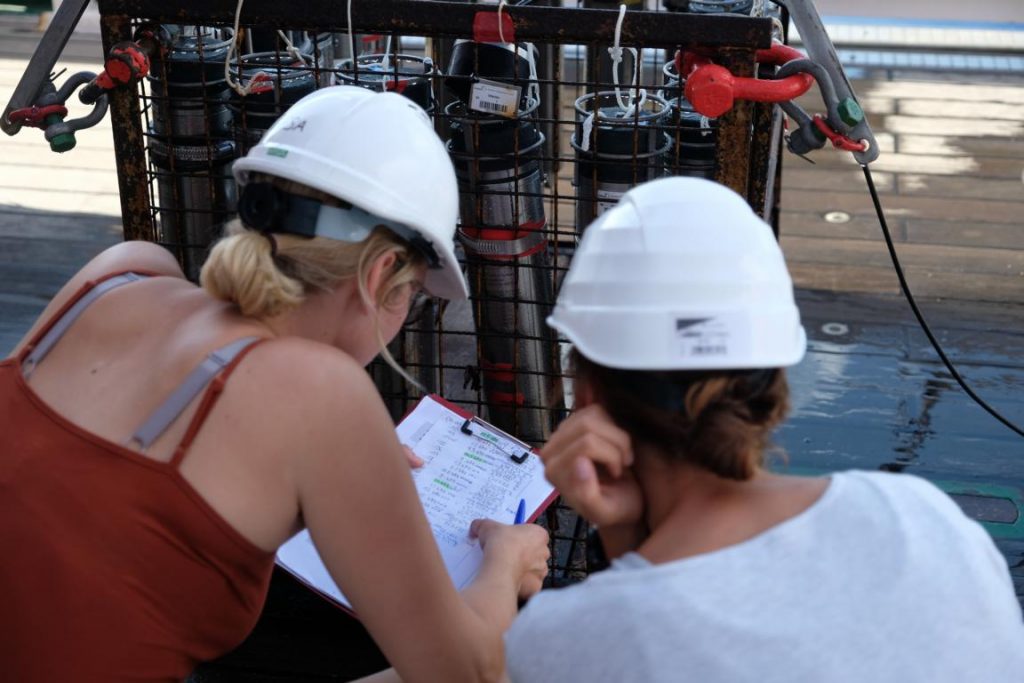 Ihr seht, wir hatten produktive, spannende und erfolgreiche Tage mit herrlichster Kulisse! Wer würde sich da nicht freuen, auf dem Rückweg noch einmal an diesem einzigartigen Fleckchen Erde vorbei zu schauen?! Wir jedenfalls freuen uns bereits sehr darauf.
Aber immer langsam mit den jungen Seepferden – erst einmal stehen uns einige Tage vor der maltesischen Küste bevor, in denen wir dem SMART-Projekt neue Datensätze beschaffen werden.
Also ab nach Malta. Und kaum zehn Stunden später haben wir es auch schon geschafft und liegen bereit um für die OMAX-Expedition Vollgas zu geben!
In den nächsten Einträgen werden wir die angewandten Techniken und Methoden beleuchten um euch einen guten Eindruck von unserer Arbeit vor Ort zu vermitteln. Freut euch also auf reichlich Expertise, Anekdoten aus der Wissenschaft und spannende Einblicke in den Messbetrieb auf der RV Sonne, während wir dem Meeresboden auf den Grund gehen.
Gegenwärtige Position: 35° 00,359′ N 014°33,277′ E
Text und Fotografie: Johanna Klein, Thore Sager, Helene Hilbert and Anina-Kaja Hinz