by Melina Mehlmann
The last couple of days have strongly been influenced by the search for 'Eddy'. What does he look like? What are his dimensions? Where does he hide?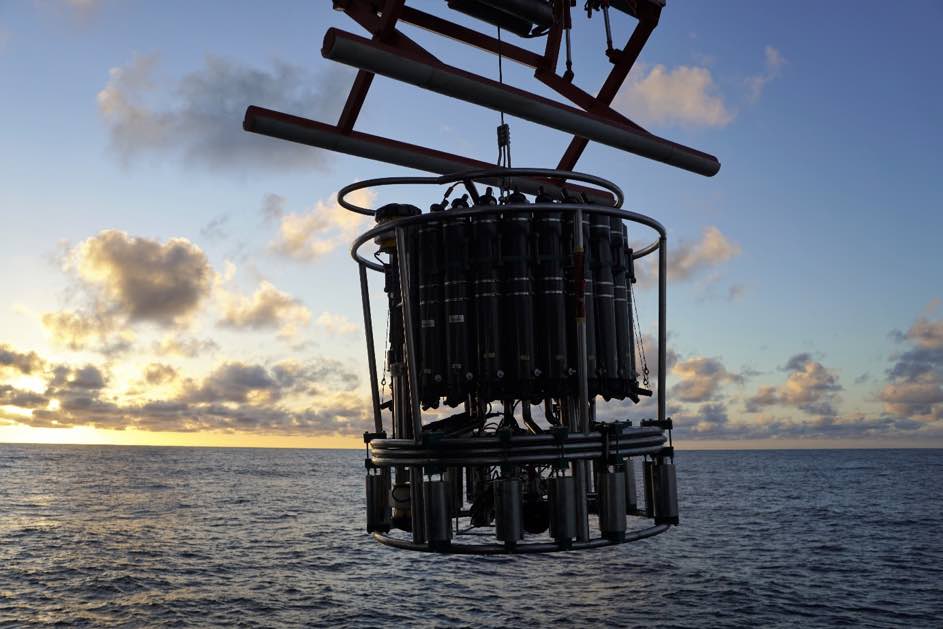 For the Eddy search we have used all of our resources. Six physical oceanographic instruments are now used in turn. A moving vessel profiler is investigating the upper 150 meters, an underway CTD looks at temperature and salinity down to 400 meters, our microstructure inspects the turbulence of the first 200 meters, drifters are being launched, gliders are released to the water and CTDs are scheduled to resolve the entire water column. At our daily science meeting we are then looking at the data to investigate Eddy's secrets.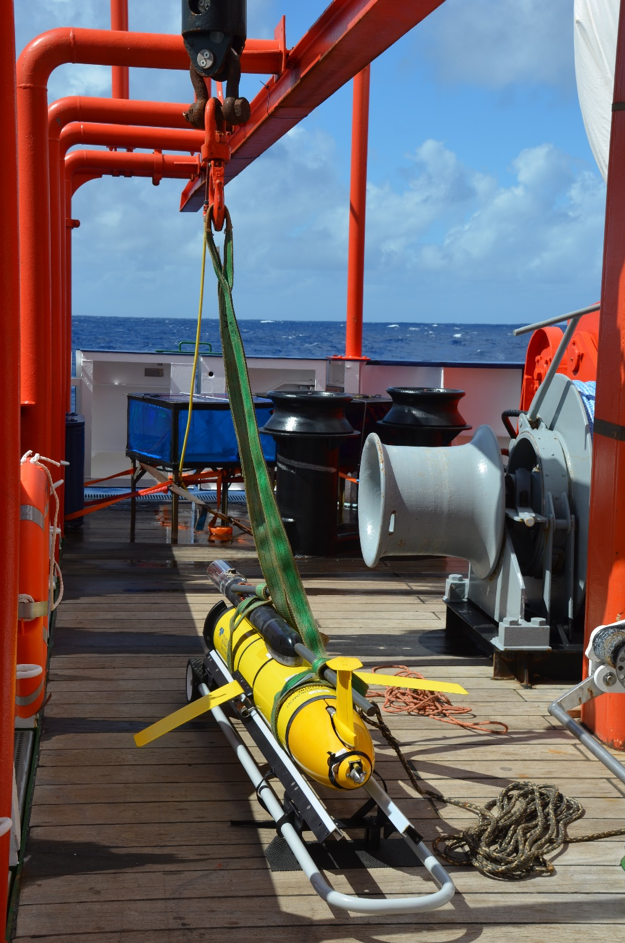 After a few days of research we found out that he is sneaky. He hides from us under thinner surface eddies. And as such he succeeded in running from us and we missed his centre. But we are not fooled that easily. With an algorithm calculating Eddy's actual centre we changed our course accordingly and are now back on track! So far we know that he is strong, that he is turbulent and that he causes unique stair cases. He is most likely Brazilian born and likes to dance in cyclonic motions.
But what does his inside look like? What makes him special? The interest in Eddy seams to have attracted other species. A spy in the shape of a cicada is hiding behind the garbage cans. He does not know, that we have discovered him, yet, but his distinct noise has betrayed him. During every CTD operation he peaks out of his hiding spot and listens in on the information we gather about Eddy. We are not sure who he is working for, but we have asked our French companions on the l'Atalante to guard us now…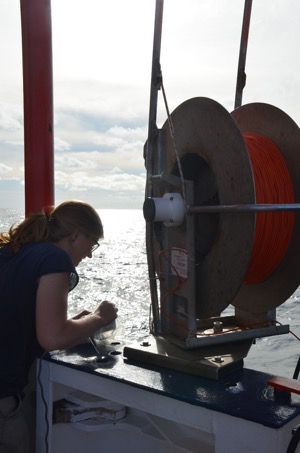 Eddy's secrets will be discovered soon!
Melina Mehlmann