By Anne-Sophie Fortin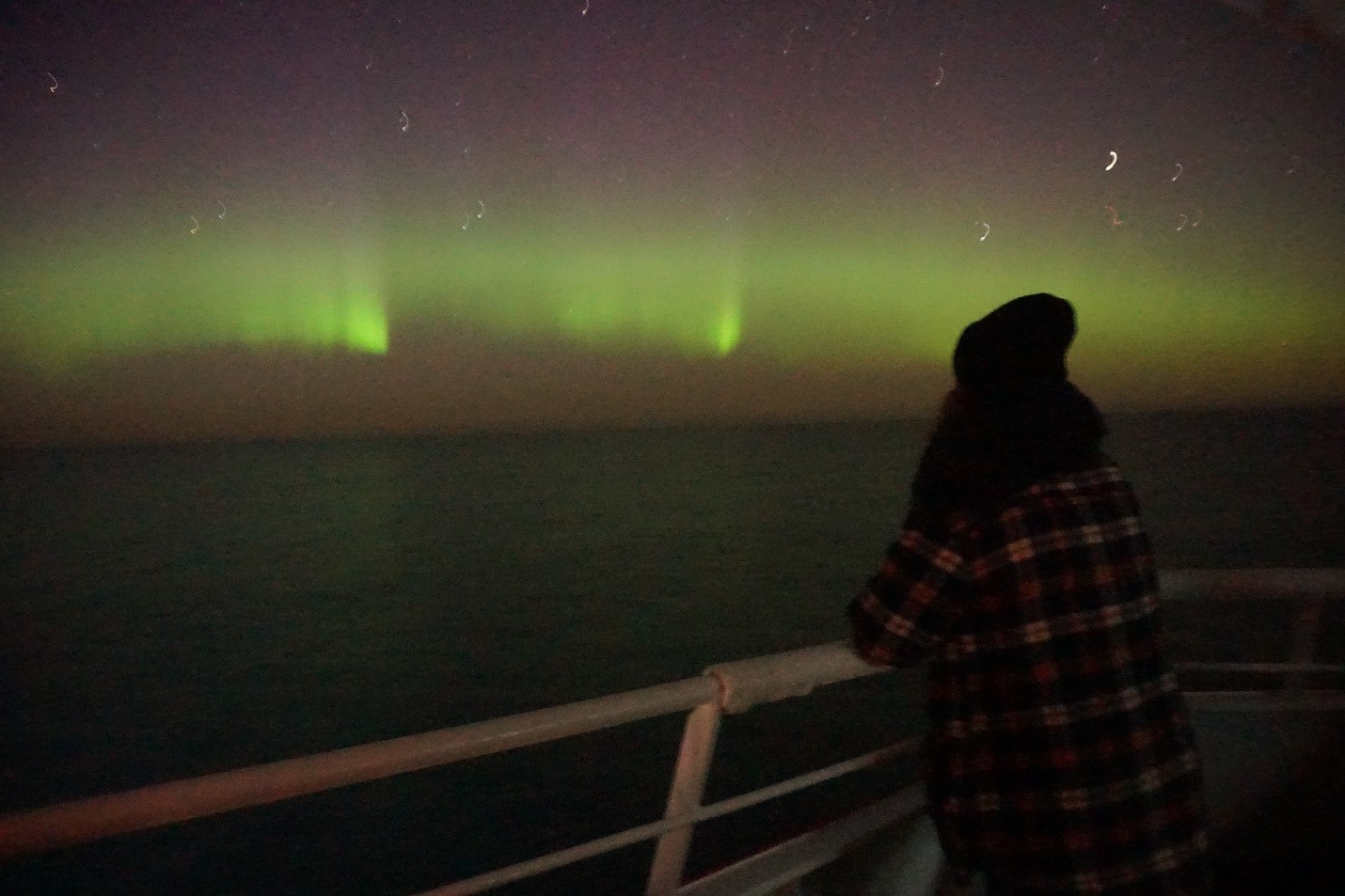 Nature showed its artistic talents today. After a few days in the fog, we finally had a clear sky.
As the sunset painted the sky and the water in warm colours, a red half-moon rose slowly at the horizon. Gradually, the milky way illuminated the sky along with some shooting stars. All of a sudden, greenish lights appeared on the horizon, fulfilling the wish of many of us to contemplate polar lights.
Koordinaten: 53.89445, -49.781883