German itself can be quite a challenge, and imagine if you have to speak german sailors language… This means using words that are only used at sea. Here, you will see that it is not that difficult with a little help !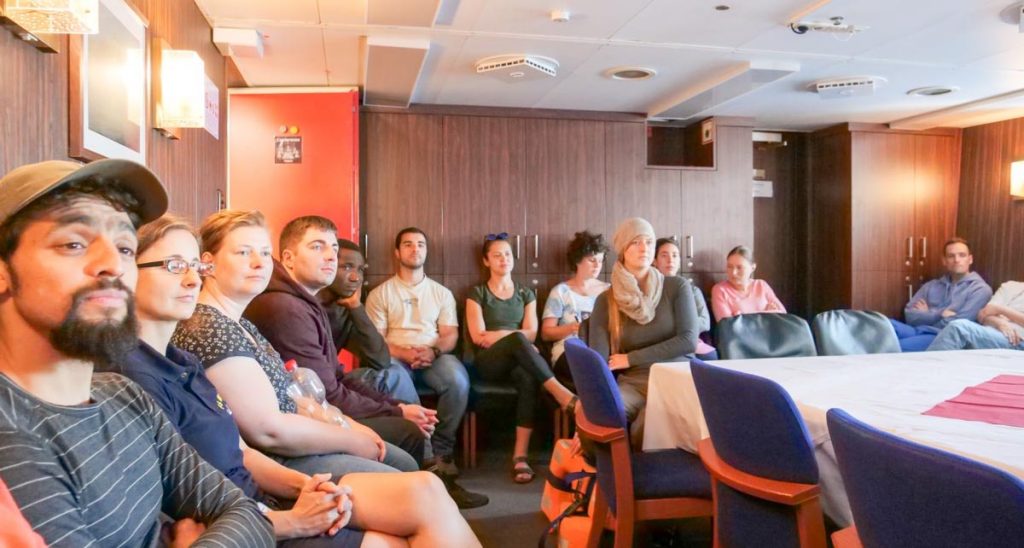 The deployment and monitoring of the CTD (stands for Conductivity, Temperature and Depth) is an important part of the research work on the vessel. It is done several times per day in different stations at sea. It is also a team work with the ship crew and the scientists. Hence, it is important to communicate in a standard language with specific terms. In this case, german sailors language, only used at sea. Below, you can find a real example of such scenario. The "Winde" is the winch and the "Labor" is the laboratory.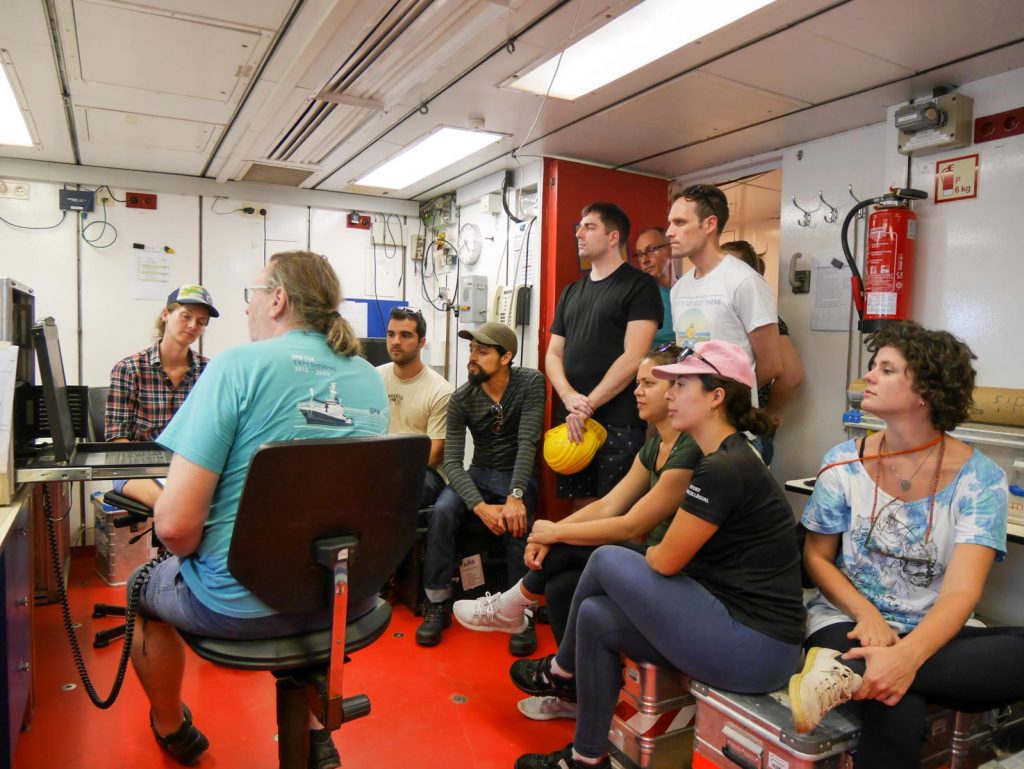 When scientists are ready to deploy the CTD and the ship is on station. The bridge will tell you that we have arrived on station.
The Labor: "Ok, danke"
Is the CTD ready? Is someone outside to help the Bootsman? If yes, talk to winch driver:
The Labor: "Winde von Labor, CTD bereit zum aussetzen"
"CTD fieren auf 10m"
"Winde von Labor, fieren auf 22m"
"Winde von Labor, an die Oberfläche hieven, danach fieren mit 0.5 m/s"
At 100m below the surface, make sure that the velocity is 1 m/s:
"Winde von Labor, fieren mit 1 m/s"
Before hitting the bottom and at the bottom:
The Labor: "Winde Achtung", then to stop: "Winde stop"
To go up to the surface:
The Labor: "Winde von Labor, hieven mit 1 m/s"
Arriving to the surface:
The Labor: "Winde von Labor, das Gerät kann direkt an Deck"
When the CTD is on deck and the station is finished:
The Labor: "Brücke von Labor, die Station ist beendet"
Written by Luisa Sarmiento, GEOMAR and Future Earth 2019