Shortly after leaving port we have to get acquainted with the safety procedures on board of METEOR.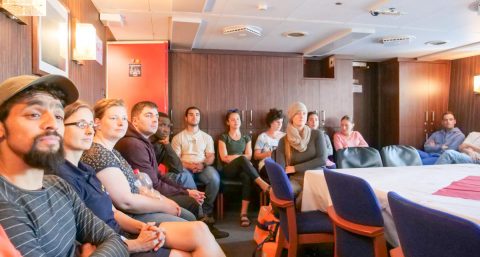 We gather in the seminar room and …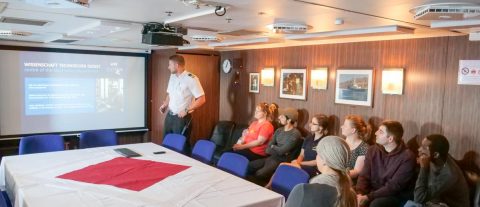 listen to the officer's presentation about safety, fire, man-over-board, alarms and many more topics. So much to remember on the first day. But luckily we can browse the same information on the ship's internet website later.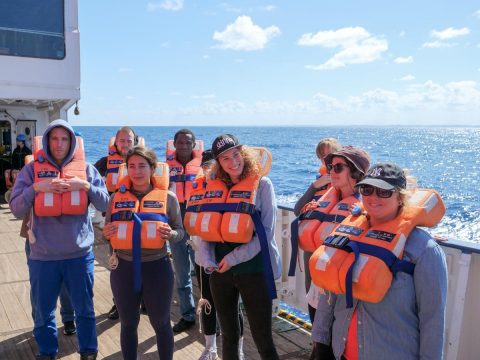 After the alarm rings, we have to gather on deck and find our assigned life boats.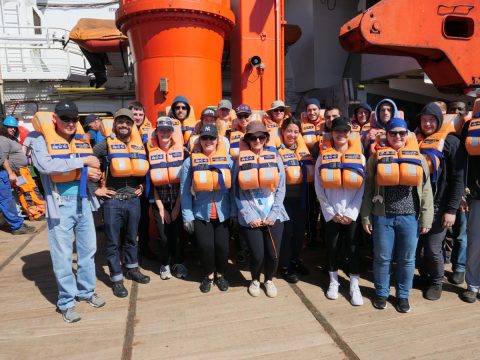 We hope that we will never have to use the life wests again during this cruise. But what a great opportunity for a first M159 team picture in safety attire. Yes we must ware long sleeve shirts, long pants and a hat!