[deutsche Version unten]
7th Weekly Report
(4th April – 8th April 2022)
Our last station (station 44) was conducted in the early morning of April 4. Immediately after the station was finished, we departed for Noumea, and started analysing the last set of samples, clearing our laboratories and packing our boxes and loading the containers.
The packing of our samples and equipment had to be done rapidly as a tropical cyclone was approaching New Caledonia and we had to enter port early. We therefore efficiently finalised our SO289 cruise and dropped off cruise participants in Nouméa to fly back to their home countries.
The SONNE cruise SO289 has had a range of challenges, but in the end, it was a successful cruise and we achieved the majority of our objectives. The success of the cruise was due to the great team effort from all involved, both on land and on the vessel. We sailed more than 7000 nm, and sampled 44 stations. Plenty of samples to be analysed in the coming months, and manuscripts to be written. Over and out.
RV SONNE in Nouméa 22°20 S/166°30 E
Eric Achterberg
GEOMAR Helmholtz Centre for Ocean Research Kiel/University of Kiel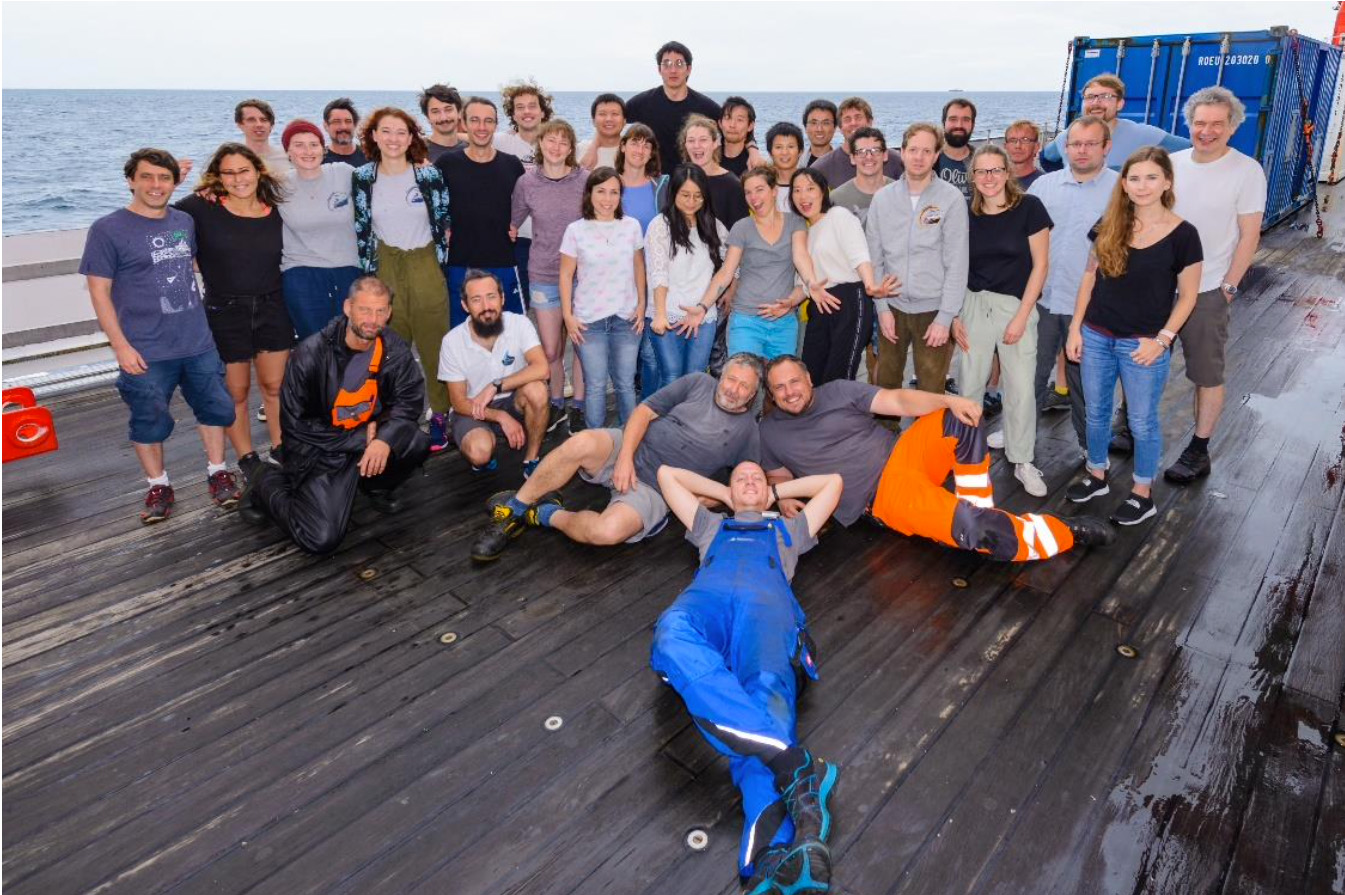 Die letzten Tage auf See und Ankunft in Noumea, Neukaledonien
7. Wochenbericht, 4. bis 8. April 2022
Unsere letzte Station (Station 44) wurde am frühen Morgen des 4. April durchgeführt. Unmittelbar nach Beendigung der Station fuhren wir nach Nouméa und begannen mit der Analyse des letzten Probensatzes, der Räumung unserer Labore, dem Packen unserer Kisten und dem Verladen der Container.
Das Verpacken der Proben und der Ausrüstung musste schnell gehen, da sich ein tropischer Wirbelsturm auf Neukaledonien zubewegte und wir den Hafen frühzeitig anlaufen mussten. So konnten wir unsere Fahrt zügig abschließen und die Fahrtteilnehmenden in Nouméa absetzen, damit sie in ihre Heimatländer zurückzufliegen konnten.
Die SONNE-Fahrt SO289 war mit einer Reihe von Herausforderungen verbunden, aber letztendlich war es eine erfolgreiche Fahrt, und wir haben die meisten unserer Ziele erreicht. Der Erfolg der Fahrt ist auf die großartige Teamleistung aller Beteiligten zurückzuführen, sowohl an Land als auch auf dem Schiff. Wir sind mehr als 7.000 Seemeilen gefahren und haben 44 Stationen beprobt. In den kommenden Monaten werden wir viele Proben analysieren und Manuskripte schreiben. Ende und aus.
RV SONNE in Noumea 22°20 S/166°30 E
Eric Achterberg
GEOMAR Helmholtz-Zentrum für Ozeanforschung Kiel/Universität Kiel