Meet Greta Kilmonaitė, a young woman who has already chosen her career path and is seeking to become an offshore professional. Currently she's a last year MSc student in the study programme Marine Hydrology at Klaipeda University and she already works as a marine hydrology specialist in the Marine Research Institute, Klaipeda University.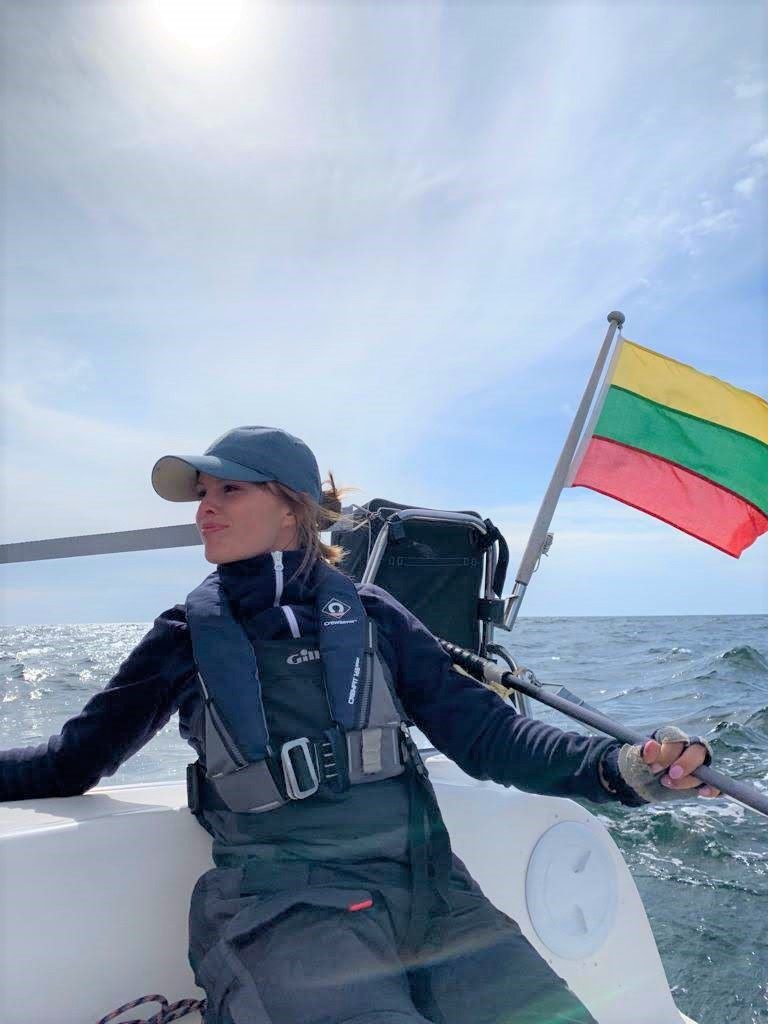 What did inspire you to pursue a career in marine sciences?
Ever since I was a child, I have defined myself as a nature kid who is living in the forests. While I was growing up, I realized that my life and work had to be related to nature one way or another – I just couldn't imagine working in an office for the rest of my life. Later on I started to see myself as a researcher doing fieldwork, taking samples, working with data processing and analysis. While my original ambition was to work in geology, life had other plans for me. In fact, the ocean subsequently found the way to my heart. Who would have thought that the sea would become such a big part of my life when I was living in a small town which was like 100 km away from the ocean!
During the 3rd year of my bachelor's degree in Hydrology and Oceanography at Klaipeda University, Lithuania I had the opportunity to be at sea where I conducted research on physical water column parameters, took samples and collected data. During my studies I spent one month as an intern at the Fleet of Marine Research Institute – a subdivision of Klaipeda University. Here I worked on bathymetrical data. I also was on several expeditions lasting 4-5 days with a multipurpose research vessel "MINTIS" on the Baltic Sea, where I was working with hydrographical, geological, navigational equipment and sampling sediments.
I remember feeling very happy while standing on the deck, watching the beautiful sunrise and the seagulls flying around. Experiencing these moments made me realize that this is where I belong. Eventually my biggest inspiration shaped around focusing my future around marine science, technologies and research.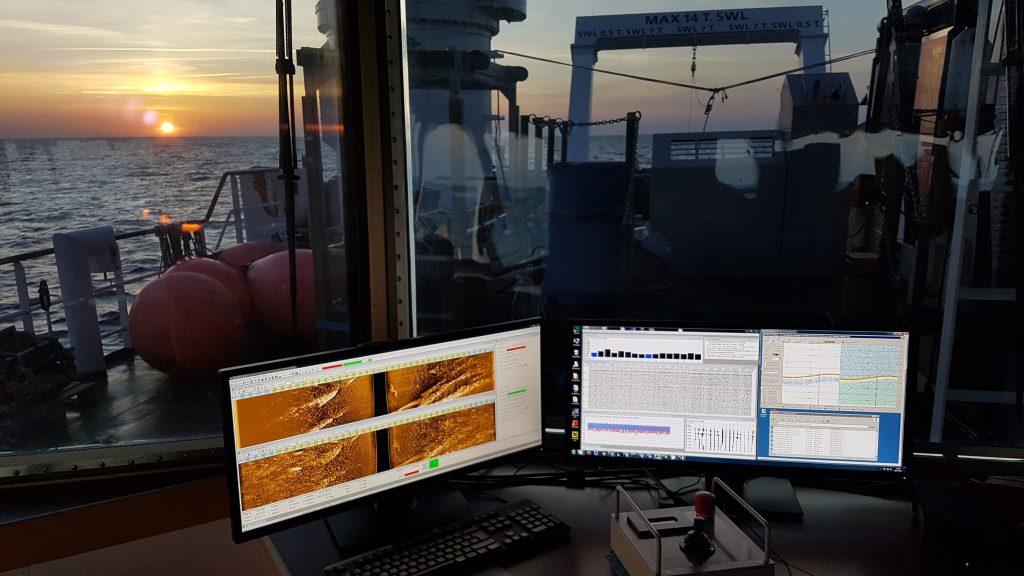 What are your main professional achievements?
After my internship at the Marine Research Institute's Fleet in Klaipeda, I decided to stay here with this already being my second year. During this time I have improved my skills in coastal research based on land surveying and GIS. I have continued working with hydrographic equipment and I have had a chance to work as a hydrographical surveyor for G-tec s.a. & G-tec Offshore s.a. a company in the North Sea. Concurrently I am finalizing my master's thesis in Marine Hydrology/ Oceanology with its focus being on coastal zone research.
What are the main things you enjoy about being a marine researcher?
If I would call it 'romance', would it sound like a cliché? In fact, the greatest thing about this career is its dynamics and that while working in science each day is different. I am working at the office or sometimes even at the beach or sitting on a ship while collecting data. From time to time I even get to live there. I am also collecting various pieces of data in the river or at the port etc.
Did you have any role models that led you to this career? How did they influence you?
I admire all in the marine science and technology community, especially the women who are working in this field. On the other hand, my main inspiration is my team and the acceptance and encouragement that flow to me from them.
Have you ever had any difficulties in your career due to your gender? If yes, how did you handle them?
Yes, I have.
The only woman working in the Marine Research Institute Fleet besides the administration ladies is me. Thus in my work environment I am always surrounded by men. Usually the men who meet me for the first time are very surprised because of my gender and young age. Some of them want to carry the equipment for me while others are skeptical about my skills.
Once a man was trying to downgrade my professional abilities saying that a woman's place is in the kitchen. I can't deny I love cooking! But, anyway, It was very hard working with him and I felt like he tried to hinder me on purpose.  Many times I had to confront him for his lack of respect towards me (at the very least as a specialist), even though I felt pretty uncomfortable while doing it. That being said, during that time my team was very supportive.
Do you think there is a need for special girls' support to study marine sciences/technologies?
During all my studies and through my career thus far, I have learned that girls are more interested in this study area. They are more responsible, inquisitive and proactive towards handling the tasks involved during one-day field work. Unfortunately, after graduation most of them take a slightly different career path. I therefore agree that it is necessary to provide support to them in order to motivate them to stay in this field. 
What advice would you give any women considering science as a career path?
Be active and show your interest in research, data collection and processing as well as in the used equipment etc.
Don't be afraid to work with men because it is a fact that most of them will eventually become part of your team and they could serve as a source of support and encouragement for you.
Most importantly, don't bring up excuses for avoiding dirty jobs or heavy equipment just because you are a woman.
What are the most effective ways for you to maintain balance between your professional and personal life?
I let my personal life be influenced by my professional one. Besides working in the marine science field, I am also a sailor and a professional swimmer. I am surrounded by people who have the same mindset so it encourages me to move forward and I think it is important to be surrounded by this type of people.
What are your professional and personal dreams? Are you planning to study for a PhD in your near future? If, yes, would you stay in Klaipeda or planning to move abroad?
Today, I think that I am already on the right track. I just want to improve my professional skills. I would like to have an opportunity to continue working and applying my experience while working in different hydrological, geological, morphological conditions, I would also like to gain more knowledge about it. Possibly I would like to go for a PhD. The location is not that important for me as long as I can focus on my research interests and stay working in marine science.
---