Author: Gregor Börner, Pictures: Gregor Börner & Uli Kunz
As parents, we know that you love us, and we never doubt it. However, we know that there are days we let you down. We wish there were not. We wish we were able to be exactly what you need every single day. We wish we could be everything to everyone, but the truth is that it is not easy being a parent of 13247 herring larvae, even though we will never, ever regret the decision to come to Bergen and become your parents. We chose you all. You were a dream and a long in advanced decision and the best thing that has ever happened to us.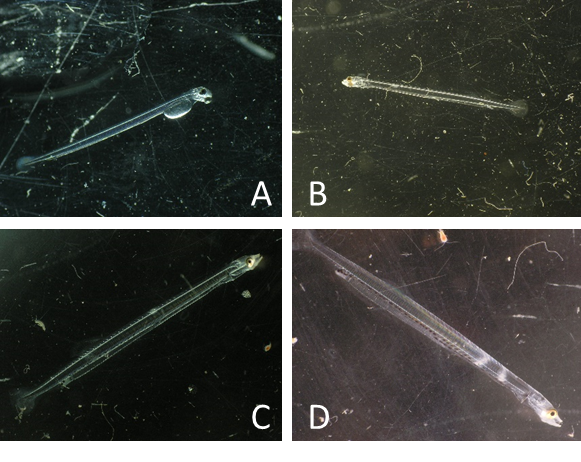 You see, when we got you at the lab, we never thought it would be forever. When we spawned and fertilized you that day in the climate room as a happy rainbow family, we knew already we would not grow old together, and the reasons didn't have anything to do with either of you, it´s simply science. You know, we as scientists need as much data as possible to analyze your growth, your behavior and your survival under different alkalinity regimes. To make it as best as possible for you, we fed you every day with the finest food we could find, cleaned up your mess, watched you growing (A-D), swimming around hunting (picture below) and protected you from intruders (picture below). We know, sometimes we made life difficult/tough; bothered you with a ladle, kept you in buckets in the dark, shock-changed the water parameters and anaesthetized you but we did that with love and each of you left a little mark on our hearts.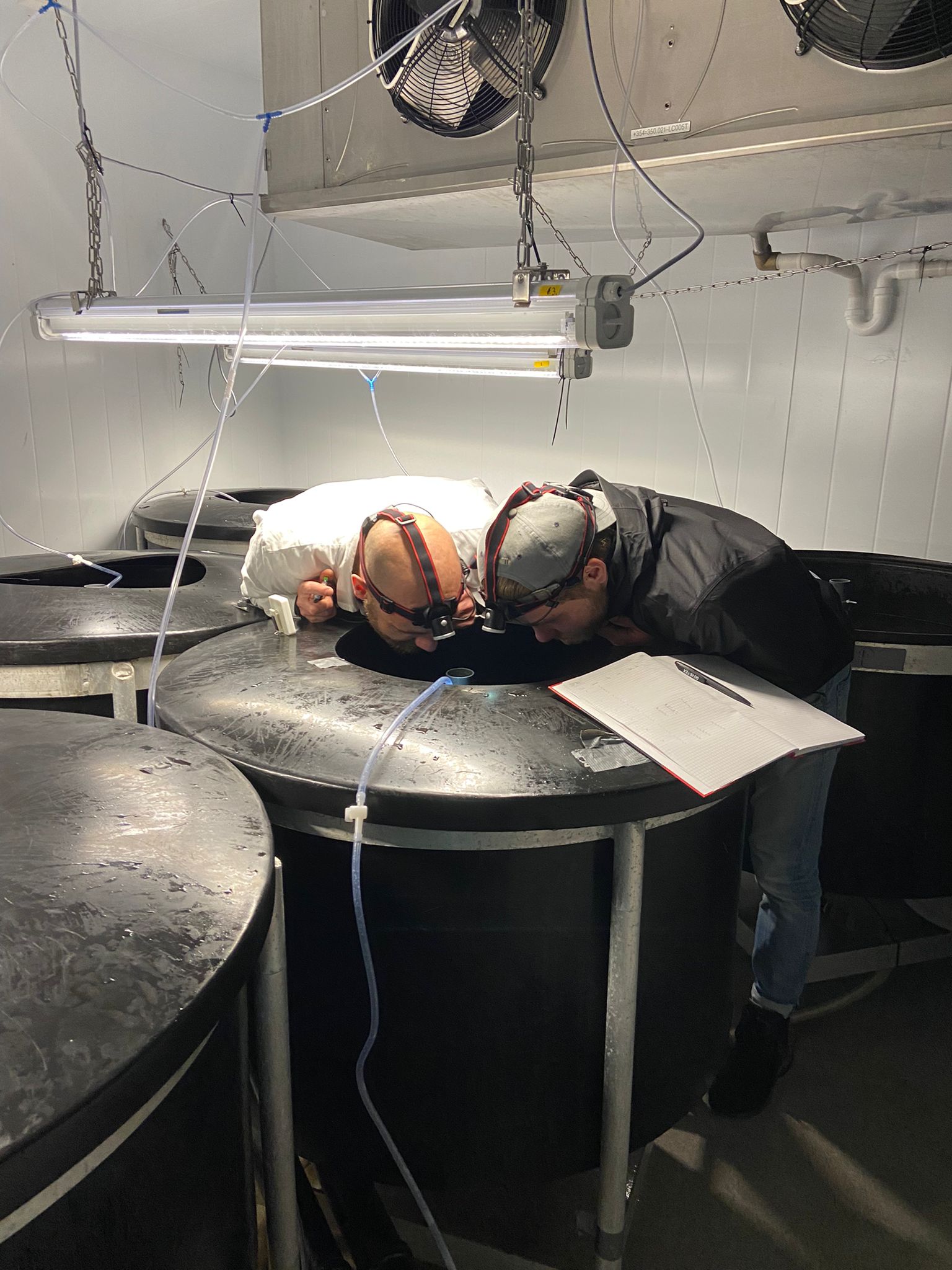 Then the day came that some of you stepped away from the lab. As your moms and dads, and fading into the background of your lives, we want to tell you it has been a privilege to have you as our daughters and sons. Even though we went through long intensive days because of you (picture above), you have brought joy to us in so many ways. Your appetite, your dedication to hunt, your will to survive and the hunger to grow; all of that adds up to a future of great potential and great promise in those ten KOSMOS mesocosms out in the Raunefjorden. Letting you go was hard for us, but we did everything we could to prepare you and we´re doing the best we can to accept the reality of you reaching the right size to be released into those floating bags in the middle of the Fjord. You are going places, kiddos. We hate that we will not be there with you on a daily basis to make sure that you are okay. At the same time, we´re incredibly excited for you all. We cannot promise we will not become those creepy parents who lives vicariously through their children's experiences, enthusiastically following your progress in the name of science… Your story will not be forgotten as it will be presented in front of a scientific audience, hopefully cited many times in literature and maybe saves many more fish lives in the near future.