Ocean is not only home to wildlife that we can observe with our own eyes, such as big mammals, fishes and seaweed. There are also small living organisms, which we do not always know about, because we do not see them with our naked eyes.
In Ocean Science, to see beneath the ocean surface, the Underwater Vision Profiler (UVP) can help us. It has a pressure-safe underwater camera, which can take images of Plankton and particles down to 6000 m depth. UVP is used to quantify the vertical distribution of macroscopic particles and zooplankton > 100 mm in size, and it takes images during the entire downcast with a frequency of 20 Hz. Over all, it means that 1 image is taken every 5 cm at the maximum lowering speed of 1 m/s. It has also two LED-flashes, which are coupled to the camera. These special lights flash many times per second and illuminate a volume of about 1 litre water between the lights, because in deeper waters there is no sunlight, but we still want to have a good, high resolution picture.If we talk about small living organism in the ocean, then we usually mean Plankton, which are probably one of the most underrated organisms in the world. Although they are very important to ecosystems, still most of us know little about them.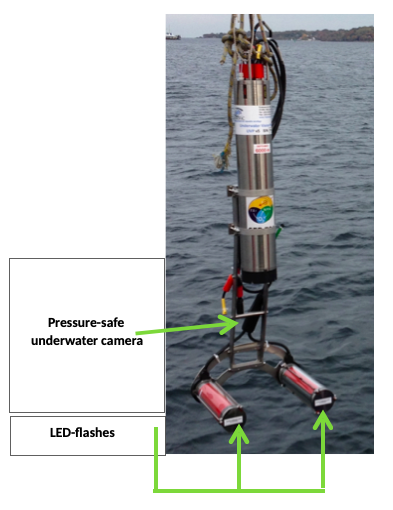 For example: They are natural carbon sinks. When they die, they sink and transfer the carbon incorporated in them to the bottom of the ocean, trapping them for thousands of years. There are two main types of plankton: phytoplankton and zooplankton.
Phytoplankton: Plant plankton or photosynthetic organisms that turn sunlight and carbon dioxide into energy.
Zooplankton: Animal plankton feed on phytoplankton and are in turn, eaten by other marine animals, like the fish.
During the research cruise of M159, we have captured some amazing pictures, which show us some of the living organisms found below the sea surface !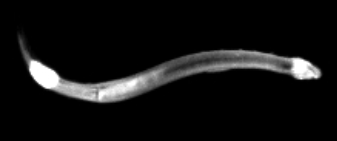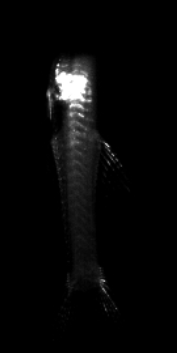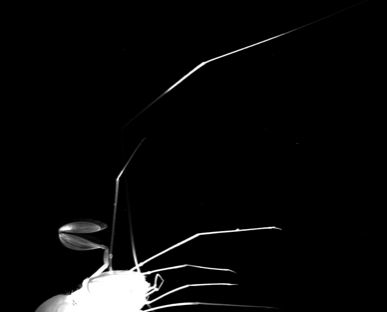 Written by Ilmar Leimann, GEOMAR 2019