The research cruise with the German Research Vessel SONNE (SO279) focuses on the North Atlantic plastic transport mechanisms, sinks, and interactions with biota (NAPTRAM) and supports two major projects: the JPI-Oceans project HOTMIC ("HOrizontal and vertical oceanic distribution, Transport, and impact of MICroplastics") and the BMBF funded project PLASTISEA ('Harvesting the marine Plastisphere for novel cleaning concepts'). The cruise track will follow the European coast to the eastern part of the North Atlantic gyre south of the Azores.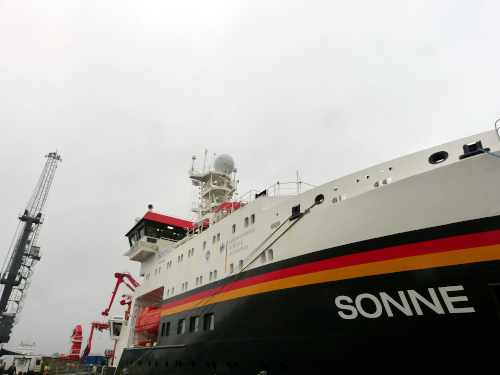 Before boarding the ship, researchers and exchanging ship staff had to stay in quarantine in Leer, Germany, for 3 days and undergo two COVID-19 Tests. With an overall negative result for all researchers and staff, we were allowed to leave our hotel room. We boarded the bus which drove us to the pier in Emden, where we got all excited to finally see RV SONNE our floating home for the next 4 weeks. Ready for research and exploration, we first walked to the gangway to board the ship. Our next challenge was to find our way around the ship to our cabin.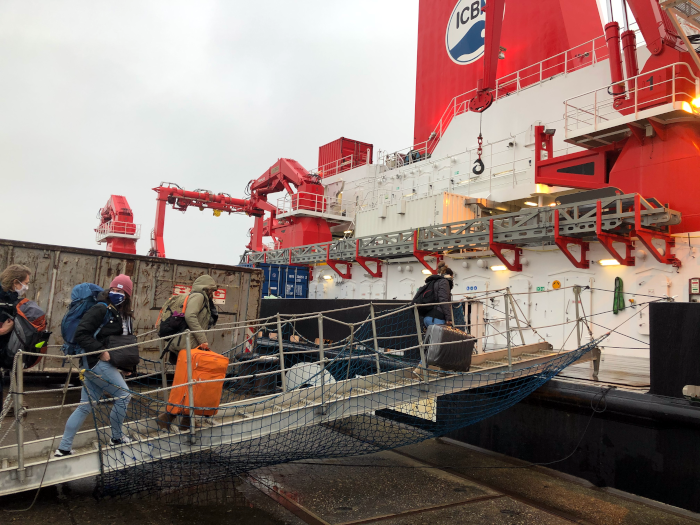 We soon gathered in the meeting room where we were briefed by the First Officer who presented details of ship safety, how to prepare for the worst and where to find lifeboats and Muster station (assembly point). A general-alarm drill (seven short blasts followed by one long blast) was scheduled for the next day.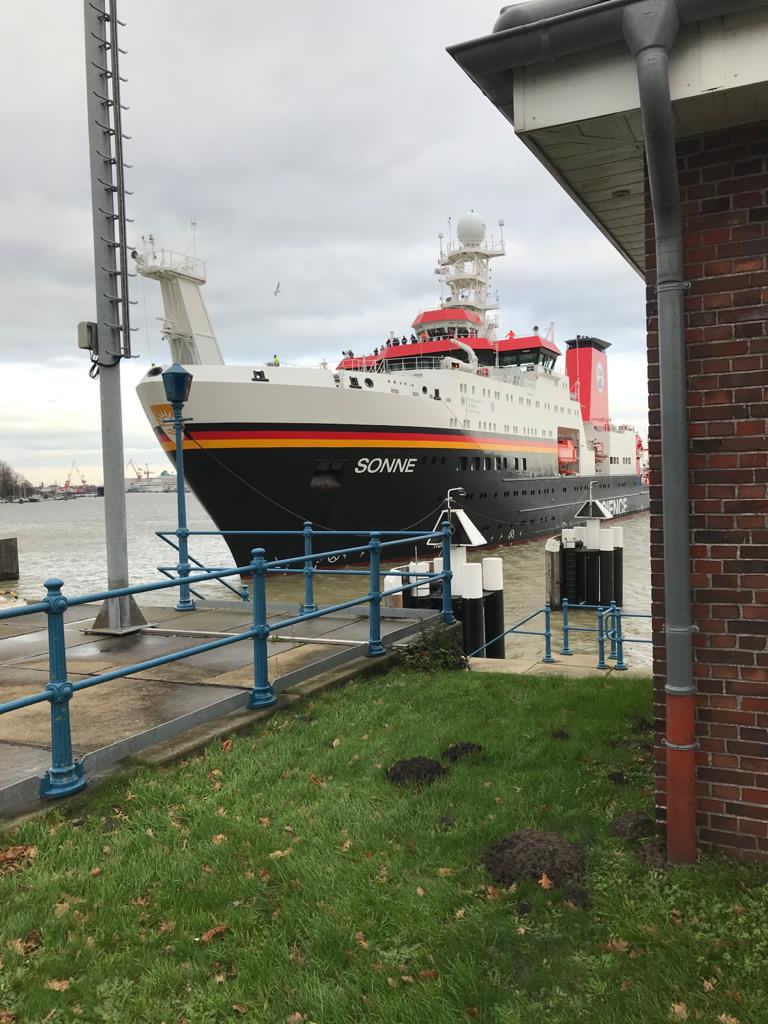 In the afternoon on December 4, we finally left port, with 4 days of transit ahead of us before reaching the first station. The German Weather Service (Deutscher Wetterdienst, DWD) recommended the captain to slow down engines in order to avoid bad weather conditions in the Atlantic. This meant maybe one additional day of transit and for the research crew plenty of time to get all labs set up, and the equipment ready to deploy. Our cruise leader, Aaron Beck, could work on the details for the sampling strategy.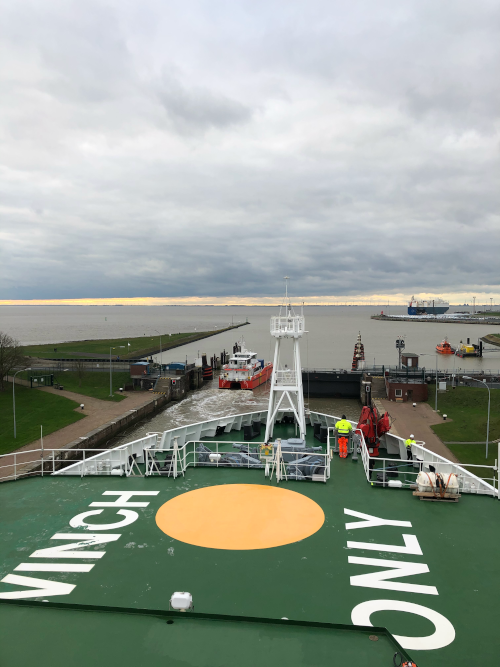 However, while passing the famous White Cliffs of Dover, which were formed from fragments of coccoliths, the skeletons of tiny algae that floated in the surface waters and sank to the bottom of the sea during the Cretaceous period, everyone was on deck taking pictures of the scenery.